Leading player Allianz partners with tech giant | Insurance Business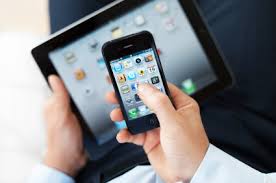 It's another great example of science fiction becoming real life fact -
Allianz
and Panasonic have joined forces to launch a solution integrating insurance, assistance and technology to protect peoples' homes.
The Panasonic Smart Home & Allianz Assist service connects the tech giant's Smart Home monitoring and control system with home protection services provided by Allianz Global Assistance, the assistance subsidiary of Allianz Worldwide Partners.
In the event of an incident occurring in a home with the system installed, such as a break-in or water leakage, the system sends a sensor alert to the customer's smartphone or tablet via an app, while activating the indoor siren, and notifies the Allianz Global Assistance (AGA) service centre.
The system consists of a set of intelligent devices that includes window/door, water leak and glass break sensors as well as an indoor siren. These are connected via a secure Ultra Low Energy (ULE) standard to a central hub located in the home or property. The hub is securely linked to the Allianz Global Assistance (AGA) 24/7 customer hotline.
The service centre informs the designated contact person(s) and manages the necessary actions to limit the damage in the customer's home, for example, by sending a craftsman to the property to replace a broken window or repair a leaking pipe, or alerting Allianz's security service in the event of a burglary alarm. A locksmith is even included in the package for additional peace of mind.
The service is so far only available online in Germany.
Jacques Richier, chairman and CEO of Allianze Worldwide Partners, said: "Digital technologies and connected devices are not only changing the way people interact with their belongings, but also how they think about managing the security of their homes.
"For insurance and service providers like Allianz Worldwide Partners this development opens new opportunities to help and assist our customers.
"By combining our assistance service with Panasonic's connected home devices expertise we will be able to offer our customers a one-stop-shop integrated solution to protect and monitor their home."
Panasonic Europe's chairman and CEO, Laurent Abadie, said the move was part of the company's growth strategy to enhance their product offering with a broad range of connected hardware, software and services.