Leading player sees profits fall 30% on poor market conditions | Insurance Business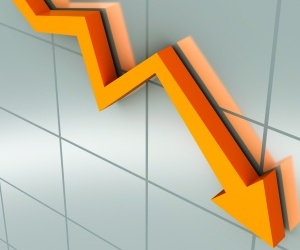 If the reinsurance community needed more proof of current tough market conditions, it came with the disappointing third quarter performance report from Munich Re.
The leading reinsurer announced a drop in profits of 30% in the past quarter, fuelled largely by volatile global commodity and stock markets, as well as a US$174 million hit on its portfolio of derivatives.
The global drop in stock markets also contributed to the depressed bottom line as Munich Re's gains from selling equities were "relatively low," according to the company announcement.
"The capital market turbulences have left their mark on the investment result, with below-average realised gains on disposals, writedowns of equities and losses from derivative hedging instruments," said Jorg Schneider, chief financial officer.
Despite the market anxieties, however, Munich Re still reported a net profit of US$571 million as losses on derivatives contracts were offset by a low natural catastrophe rate and a tax gain. That brings the reinsurer's net income up to US$2.61 billion for the year, and the group expected to meet its goal of $3.26 billion in net profit for the full year.
"We remain on course for another gratifying result for the year," Schneider said.
The news comes in the weeks after Warren Buffett announced that
Berkshire Hathaway
Inc. would be decreasing its stake in Munich Re from a 12% holding to a 9.7% holding. Berkshire, which is active in the reinsurance space, had previously invested in Munich Re and
Swiss Re
from 2008 to 2010. Shares had jumped through 2014 before stalling in 2015.
Buffett has previously spoken out on the reinsurance slump, telling shareholders in May that the business was headed for a downturn.
"It's a business whose prospects have turned for the worse and there's not much we can do about it," Buffett said at the time.