Leading premium funder Elantis outlines growth aims | Insurance Business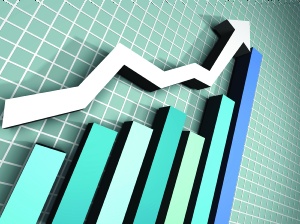 Elantis
Premium Funding
will look to grow their business throughout 2016 as they aim to help brokers in a challenging market, their new chief executive has said.
Nick Cunningham,
who was announced as the successor to Jurgen Rammesmayer last week
, told
Insurance Business
that the funder will look to grow its sales team throughout 2016 as they see the market picking up.
"Like everyone else in the funding market, and like everyone else in business, we are looking to grow in 2016 and importantly help our broking partners also grow," Cunningham said.
"I say that in the context of a reasonably tough world for brokers, for underwriters based on the Lloyd's announcement, and for funders but we actually think that this year we will see some positive growth.
"We can only go on what we hear in the marketplace but we think that maybe the market is starting to harden a little bit and certainly will this year and we are hoping, on the back of that growth to expand our sales team.
"We are certainly looking to find new people to come into the organisation to start to grow the team."
Cunningham noted that more work could be done to help educate brokers on the importance of premium funding for clients as cash flow remains an important aspect of all businesses.
"Businesses should look to retain capital for investment in their core business and that is going to get a better return than sinking that capital into an upfront insurance premium and that's a smart decision and funding allows it.
"Really, it is a cash flow solution and as we all know, cash flow is king.
"We get to see, unfortunately, businesses that don't succeed and inevitably it comes down to cash flow as an issue.
"We certainly think that funding, particularly now that the cost to fund has come down as rates have come down, is certainly a very viable option without tying up balance sheets assets, without having to go to your bank, without having to go through a rigorous credit process, to retain capital in your business to do what you want to do with it."
In his new role as chief exec, Cunningham will look to take Elantis "up to the next level," as he looks to strengthen the number of brokers working with the firm.
"The actual top line growth numbers alone, are absolutely important but the key metric is how many brokers are partnering with you because as the market starts to harden, you are going to get a benefit on that," Cunningham continued.
"I also think that when resources are scarce or things are tough, you make better decisions because you've got less to play with.
Cunningham stressed that brokers should persist with funding as an option for clients as the changing economic environment could make the proposition more attractive to clients.
"In a changing business cycle, the biggest thing about a small business, a medium size business, or even a large business, what was relevant or occurred last year could be totally different twelve months down the track.
"If they didn't take funding and they haven't taken it for 10 or 20 years, that's not to say that they don't need it going forward because they might be hitting a tough business cycle.
"The good brokers that we know and the brokers that are getting good return on their funding, they are doing it because they are consistently asking their clients if they can help them around cash flow solutions."
For brokers looking to grow their business over the coming years, Cunningham stressed that digital disruption will be a blessing rather than a cure if it is harnessed in the right way.
"As for brokers growing, my personal feeling is that digital disruption is actually going to benefit brokers that have got an intimate knowledge of their customer and customer service," Cunningham said.
"We see it in the customers that deal with us, the customers that deal through brokers, they are really starting to value that intimate service and if that can continue they can grow."