Leading underwriter releases major cover update | Insurance Business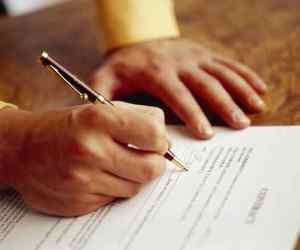 Brooklyn Underwriting
has announced a major update to its IT liability coverage, it has been announced.
The underwriters' new IT product offers enhanced coverage in a diverse list of areas affecting the IT industry including civil and contractual liability, intellectual property and cyber coverage, amongst others.
Underwriting manager at Brooklyn, Rob Collyer, believes the update gives Brooklyn a market-leading position in the IT industry.
"
Brooklyn Underwriting
continues to be a leading IT Liability market and, after consultation with a number of our key supporting brokers, we felt it was the perfect time to overhaul the product to give our clients a broad offering that met their insurance needs.
"The new wording is more of an update to meet all the touch points for the IT industry moving forward. Brooklyn continues to lead the market in its easy to use online system that allows the broker to quote, bind and issue policy documents in a matter of minutes," Collyer said.
With cyber coverage of particular interest to the IT sector, Collyer spoke of the increase in demand that he has seen for the ever-evolving coverage.
"The demand is certainly growing and with much of the IT industry at the cutting edge of information security it is essential that this sector be at the forefront of driving the need for an extra layer of protection in the form of insurance.
"There is so much talk of SME's being exposed to hackers and scammers and unfortunately the cyber criminals can be based anywhere in the world and still gain access to your system and ultimately all personal information you hold.
"As well as numerous layers of IT security and comprehensive risk management procedures it is essential that businesses wrap this up with a comprehensive cyber insurance policy that protects them against a variety of exposures.
Collyer believes that brokers have a unique educational role when it comes to the increased uptake of cyber coverage.
"It is imperative that the Australian broking market continues to educate their clients on the need for this cover in protecting their business.
"How many small businesses can sustain a hit of $10,000 to $20,000 not to mention the Business Interruption costs when their critical systems are down for a period of time?"
The coverage has received good feedback from the industry so far as Collyer sees the product as integral to the future of IT businesses.
"We have had a lot of interest in our product," Collyer said.
"There are a number of 'add-on' type products in the market that are very limited in their coverage, but it is essential that a client takes a comprehensive, stand-alone product that covers a number of first and third party exposures, otherwise they may find themselves 'holding the can' when a loss occurs.
"The advantage of the Brooklyn Cyber Data Protect Policy is that it only costs a couple of hundred dollars more to get full comprehensive coverage."