Leading underwriter unveils latest product | Insurance Business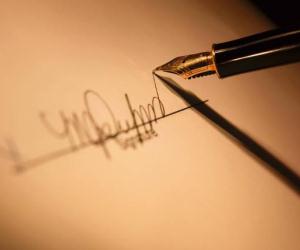 Brooklyn has announced its latest product that aims to help brokers working with a variety of complex risks.
The complex risk liability, announced by the underwriter this week, will offer a broad underwriting appetite across a wide variety of industries and is backed by an international player, James Tuitavuki, senior underwriter at Brooklyn, said.
"Brooklyn's dealings with the Lloyd's market have grown significantly over recent years and Lloyd's combined has become a cornerstone partner of our business," Tuitavuki told
Insurance Business.
"We have been writing general liability risks for nearly two decades now and this expansion of our appetite and capabilities was a natural progression once we found the right partners at Lloyd's with whom we could work with in this specialised area."
Tuitavuki noted the broad reach of the new products, which feature up to $30 million limit for any one risk and cover public, product and pollution liability, and how they will help brokers.
"The product is a refinement of underwriting appetite with a genuine focus on occupations that are truly more hazardous and/or traditionally complex in nature.
"For example, risks involving hazardous substances like asbestos. There is still today, in one of the most competitive markets ever, a need for a specialised tailored approach to segments of the market that remain truly niche and complex.
"Almost every broker we deal with has these types of clients with these difficult and unique exposures on their books.
"These are the people we are trying to help with this new offering."
Tuitavuki stressed that while the market may be competitive, brokers and clients will always seek capacity in the complex markets covered by the latest release and the Brooklyn policy features a host of extensionsthat make the cover attractive to brokers and clients alike.
"Capacity for the more complex liability exposures has always been in demand and this remains true today," Tuitavuki continued.
"The common view was that competition is not only welcome but assists in the stability and longevity of the various markets supporting these segments.
"We have tailored a very straightforward policy for our customers and a vast stable of extensions that can tailor each policy written.
"Importantly, we are backed a highly experienced partner who has an enormous amount of knowledge in this class. This allows us to write business on fair terms with good coverage. We understand the risks and underwrite them accordingly."
Tuitavuki said that Brooklyn will not rest on its laurels following the complex risk liability release as more products are in the pipeline.
"Brooklyn is rapidly expanding its product suite," Tuitavuki continued.
"This is our second new product in as many months and I know a few more are very close to market.
"We will always remain true to our focus of being the best niche focussed underwriting agency in Australia and our new products will fit this mould.
"Watch this space!"