Leading underwriter updates key coverage | Insurance Business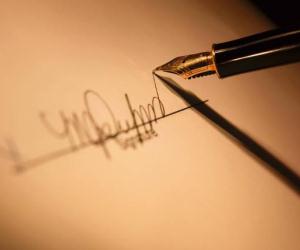 Brooklyn Underwriting
has announced a pair of updates to its tropical strata coverage as the company looks to make in-roads in a competitive market.
The cover will now include legal defence and government audit costs, the company revealed this week.
Jodie Richardson, a property underwriter at Brooklyn, told
Insurance Business
that since launching in June 2014, the tropical strata product has been welcomed by brokers and consumers alike and the updated coverage gives more options to the market.
"Our entrance into the Strata market was incredibly well received," Richardson said.
"Our model has always been to identify niche areas of the market where a fresh perspective is required and that's exactly what we saw with the issues surrounding the Strata market in northern parts of Australia.
"That being said, we've learnt a huge amount over the past 12 months as it's a dynamic segment which is constantly evolving and therefore we are continuously working on what we can do better to assist our brokers and their clients in those regions."
The update is an additional coverage which is issued to any policy with Brooklyn in the tropical strata space and will apply as a new wording, Richardson said as she outlined the benefits for brokers and clients.
"The legal expenses section of cover is often thought a little obscure for most clients but it's really quite important," Richardson said.
"It covers the costs associated to defend the Body Corporate for things like a work place health and safety breach and other specific disputes.
"In a similar vein, the government audit costs section covers the fees that would be incurred by retaining a professional advisor in relation to an audit.
For example, the body corporate is audited by the Australian Tax Office and must engage a professional advisor to help them through that process.
"In both instances, the costs of these professionals (lawyers and accountants) can be substantial and poses a significant risk to the balance of any Body Corporates accumulated sinking fund."
Richardson noted that the added coverage comes after feedback from the market indicated that the cover would be well received.
"Part of what makes Brooklyn unique is our dedicated business development executive, Tim Fairbrother, who is constantly roaming around Australia meeting with our wide network of supporting brokers," Richardson continued.
"Paramount to this is actually sitting down with our client and listening to what their needs are, and importantly, what we can do about it.
"That is precisely what caused the initial update to our primary wording. We were deficient in some areas. We listened and most importantly responded with what was needed."
While it is "too soon to tell," the effect of the update, Richardson noted that the competitive strata market across the country has seen the need for differentiation.
"The strata market, like almost all segments in Australia, is a tough and competitive space at the moment.
"Price softening across all lines, coupled with increased competition, has added fuel to that fire. But, as I said, Brooklyn is a niche segment player and we'll continue to support those areas of the market that require a new approach."