'Let it go': Report urges insurers to outsource claims | Insurance Business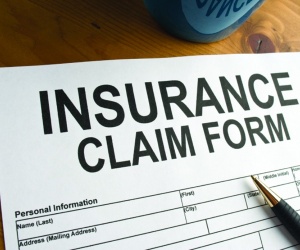 PriceWaterhouseCoopers (PwC) is advising insurance companies to let it go and outsource where appropriate in order to deliver a high-quality claims service to customers.
One of five dimensions named in the PwC report
Claim to fame: Positioning the claims function for operational excellence
, PwC said creating efficiencies from scale in an outsourced operating model is one key to a successful claims transformation.
"Build efficiencies of scale where possible by sharing talent among larger groups of adjusters with specialized skills to allow for better internal work balance and sharing among adjusters," states the report.
"Outsource where appropriate to deliver high-quality service to claims customers while maintaining due focus on the core business."
Although the report is an American one, it is still worth considering in Australia given that some insurers are offshoring, and outsourcing services to international companies.
PwC listed 'five dimensions' to a successful claims transformation, including recommending the use of analytics to understand their customers' patterns of behaviour, and to integrate advanced telephony systems with their claims systems.
Another recommendation is using advanced technology, advising insurers to ensure that the new claims system is connected with other systems (such as policy administration) to share data across the organisation.
PwC gives the example of one leading insurer (which it doesn't identify) that uses "third-party fraud frameworks within special investigative units, resulting in increased efficiency and accuracy by preventing, detecting, and managing claim fraud."
The insurer is applauded for partnering with "third-party data providers to provide real-time data (such as geospatial, workers' compensation injury reporting) that is integrated into insurer's claims operations."
The fourth dimension highlights the customer experience, stating that a successful claims transformation entails minimizing the number of touch points that customers need.
'Integrated management,' the fifth dimension listed in the report, involves integrating the claims function with other departments in the company.