Liberty SVP: "We shouldn't forget the impact that natural catastrophes can have" | Insurance Business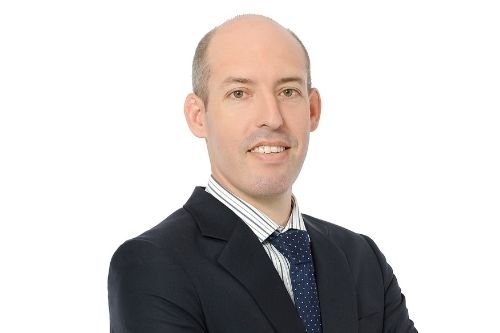 Having now been a member of the Liberty team for over 21 years, Ben Hissey (pictured) is as well positioned as anyone to see how the insurance company has developed over time.
"As a mutual, we've had less shareholder pressure than listed insurers, so we've been able to take a long-term view in terms of growth and opportunities. We started out with a core portfolio of more traditional insurance products – marine, energy, property, casualty and financial lines," the senior vice president – Asia-Pacific told Insurance Business.
"Those products provided a nice runway for growth in the Asia-Pacific region and so we've been able to add a suite of more niche products over the last few years, allowing us to steadily build out our product suite and maintain relevance to our clients and brokers."
These specialty product lines include crisis management, surety, mergers & acquisitions, trade credit, accident & health and, most recently, Liberty's Weather Index product. This is a parametric product that insures Australian businesses against a variety of unexpected weather conditions.
Though this kind of insurance is traditionally purchased by agricultural enterprises, Weather Index has been designed with more diverse applications in mind – think about construction teams hampered by windy conditions, or solar power producers relying on hours of sunshine. Given the abundance of natural disasters and catastrophes that occur here each year, this kind of protection is something that should be on the minds of many Australian businesses, according to Hissey.
"COVID-19 has understandably dominated the conversation in insurance over the last year, but I think we shouldn't forget the impact that natural catastrophes can have," he said.
"Mitigating weather risks, and accurately underwriting coverage considerations, are going to be central challenges that the Australian insurance industry will need to manoeuvre through."
Read more: At this insurer, "claims has an equal seat at the table"
Despite these concerns and a hardening insurance market, Hissey remains optimistic about what 2021 holds in store for Liberty.
"As much as the past 12 months have been a challenge, we're excited about many of the opportunities that lie ahead of us," he noted.
"Our core goals at Liberty haven't really changed too much – though there might be some different areas of focus, we're committed to keeping our staff safe and maintaining the energy and productivity that saw us succeed throughout 2020."
Liberty's ability to adapt to the changing environment brought about by the COVID-19 pandemic hasn't gone unnoticed by brokers – in the 2020 National Insurance Brokers Association (NIBA) Broker Market Survey, the company was ranked as the insurer of choice across a staggering 23 categories.
"We've certainly invested heavily, and are quite focused on what we need to do to maintain that active engagement with brokers as well as clients during this pandemic," said Hissey.
"We want people to understand what they're going to get from Liberty. We have a range of highly skilled underwriters with a great deal of experience, and also a professional group of risk engineers and claims specialists who work closely together to deliver for our clients. This adds considerably to our overall value proposition."