Lloyd's boss admits she turned down her first promotion | Insurance Business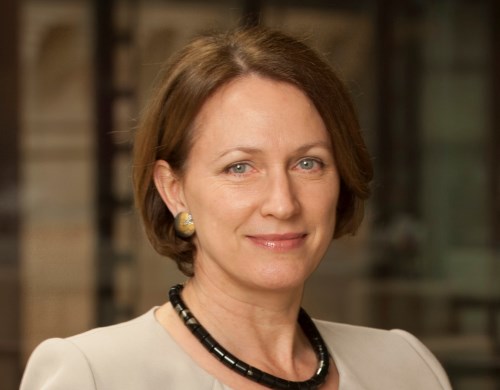 Inga Beale
has clocked up a few firsts in her career, not least the fact that she is the first female CEO of insurance market Lloyd's of London.
While one might expect that appointment to be the result of someone with fierce ambition and clear-sighted career goals, Beale is the first to admit that is just not the case.
Speaking to
Insurance Business
, Beale admitted she actually turned down the first promotion she was given.
"I said no, I couldn't do it," Beale said.
"And then the managers came in and said 'we've assessed you, we know you can do it', and I've never looked back since.
"That is the one thing I learned – if you've been approached and assessed by other people who think you're the right person for it, they're in a much better place to make that judgement than you are."
Beale was a skilled rugby player who played the sport well into her 30s, almost to international level.
She even went by the nickname Inga the Winger, the same one given to former All Black Va'aiga Tuigamala.
This was another reason why career goals were not her top priority, she said.
"I never did have any [career goals]," she notes. "I started off the first 10 or so years of my professional life much more interested in sport than having a career, so I've never really focused on it.
"I've never planned my career - I've just been lucky enough to be in the right place at the right time and importantly, had the courage to take an opportunity when it's come along.
"I've had the opportunity to move countries several times, and I've taken it, and each time I've taken on an opportunity I've learned something new, some new experience, and it's led to the next opportunity coming along."
Courage was crucial, she said, in making that next step.
"Not being scared to go outside of your comfort zone," she explains. "Any job that seems the scariest job of all to my mind is almost the right one to take."
Beale last year became the first woman and the first openly bisexual person to be named number one in the OUTstanding & FT Leading LGBT executive power list.
She has already made huge changes to the historic institution, which, when you consider that women weren't even admitted to the market's underwriting room until 1972 seem all the more progressive.
She has been instrumental in the launch of several initiatives at Lloyd's including Pride@Lloyd's, an internal LGBT employee resource group, and has supported LGBT insurance employee network LINK.
She also helped start the international Insurance Supper Club for leading female executives.
This is all evidence of her commitment to invest in making Lloyd's synonymous with modernity, which she says is key to attracting the new talent that the industry needs to remain viable in a rapidly changing world.
"We're used to hiring the same types of people who have always worked in our sector," she told
Insurance Business
.
"We're not very good at appealing to a new type of talent. We're not seen as dynamic, modern or interesting, and that is the way we're going to remain relevant, whether you're an intermediary or an insurer, you have to bring in new talent with new ideas.
"[To do this] we have got to invest in making sure we are actually modern, because there is no point in putting out some words pretending that we are if we're really not.
"That means we've got to change our working practices, we've got to make our work environment more appealing, we've got to understand how millennials work, as they have a whole different expectation about careers, they want much more flexibility, and they want to be entrepreneurial, so you've got to kind of build in an entrepreneurial angle, but making sure they stay within our sector.
"And we've got to ask them as well. I have a reverse mentor for instance, to keep me up to speed to think about how I need to act to keep Lloyd's modern.
"The only people who know who are going to keep it modern is the next generation."
Related stories:
The greatest business on earth
Five minutes with… Karlo Abrenio, senior broking executive, Megalines Pty Ltd