Lloyd's broker: London no longer the insurance world's centre | Insurance Business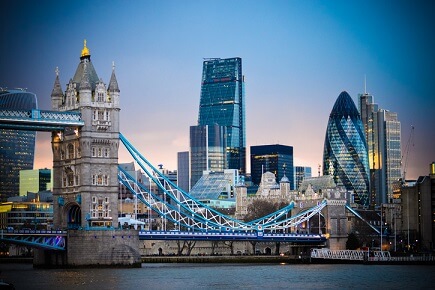 The title of 'centre of the insurance world' is slipping from London's fingers as international markets develop at pace, and brokers face crucial pressure to adapt or face extinction, according to one Lloyd's broker.
"The traditional UK market is undergoing huge changes and disruption and, as a result, is saturated – in terms of the number of brokers, capacity providers and available products for all types of customers," David M. Dickson, head of technology, cyber & media at specialist cyber broker Safeonline, told Insurance Business.
"The challenge facing brokers today is that of adaptation. Transparency, both of coverage and service, globalisation and the disruption to the traditional way of doing business remain a challenge for all brokers," commented Dickson.
Search and compare insurance product listings for International Markets from specialty market providers here
While the London market "undoubtedly has its unique strengths," including history, reputation and highly-rated capacity, "the rest of the world has developed at such a pace that London cannot be seen as the 'centre' of the insurance world as it once, undoubtedly, was," Dickson said. With international markets continuing to gain strength, the issue of supply and demand is fuelling the current soft market, which has created a challenging environment for brokers.
Technology is also playing a pivotal part, and insurtechs are now widening their focus from personal lines, to the commercial arena too, according to Dickson. "There is now a clear evolution to disrupt the way in which small, commercial lines of insurance are sold to SME customers. Often this is insurer led; cutting out the broker.
"Brokers need to establish a niche and their own distribution platforms to avoid missing out on these opportunities," he warned. "As we have seen with the roles of intermediaries in other industries, UK brokers have two choices to make in the near future: accept and adapt; or deny and die."
It's not all bad news for London, though. When it comes to specialist and technical lines of business, such as technology E&O, cyber, media and intellectual property, Dickson says he remains confident about the role of the London broker, and the value they continue to add.
"In nascent lines of business, coverage and appetite continuously changes and evolves. For clients who require more than an off-the-peg policy, the London broker is well positioned to negotiate the best coverage and pricing, whilst also offering a unique insight into the diversity and wealth of experience, and the capacity of the Lloyd's and London markets."
He concluded: "The age whereby a wholesale broker would prosper by offering little else than their traditional face-to-face broking services is coming to an end. To enhance our services to insureds, brokers are now diversifying their offering: partnering with, and often acquiring, a variety of vendors to provide additional risk management and mitigation services."
Related stories:
RSA transfers underwriters to London hub after Lloyd's lease expires
Starr Companies heading to Malta post-Brexit