Lloyd's CEO, insurance bosses make pitch to boost industry hiring | Insurance Business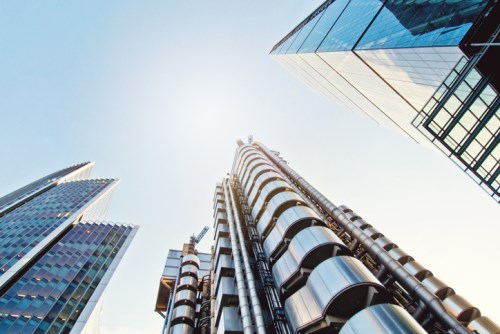 Several leading insurance bosses, including Lloyd's of London CEO
Inga Beale
, recently hosted an international webinar to boost industry recruitment.
The webinar, on December 2, was designed to encourage young insurance professionals already working in the industry to lend their support to the Insurance Careers Movement. It attracted over 1,000 participants worldwide.
Launched in February, the Insurance Careers Movement is a cross-industry initiative that aims to raise awareness of career opportunities in the risk management and insurance profession, as well as support efforts to recruit the next generation of industry leaders.
Insurance Careers Movement was developed in response to data which indicates a looming talent crisis in the US insurance industry, where 400,000 positions will become vacant in four years according to a Hamilton Insurance Group press release. The initiative was also created as the insurance sector in general was suffering from a lack of diversity and little interest among high school and university students as a potential career.
Looking to inspire insurance professionals, Lloyd's CEO Inga Beale noted that social purpose had kept her in the industry for nearly 35 years.
"This continues to drive me today," Beale said. "I have found it to be an incredibly rewarding career and I have seen first-hand the huge impact it has on business, communities and economies when the worst happens."
For his part, XL Catlin CEO Mike McGavick stressed his company's commitment to diversity.
"The notion is pretty simple," McGavick said. "The more minds, representing the greatest possible set of viewpoints, the more likely the chance for the next great innovation, and the better we will all serve our clients and partners."
Meanwhile,
Argo Group
president and CEO Mark Watson III reminded webinar participants that there's something for everyone in the insurance industry.
"Whether you're interested in being a data scientist, an IT developer, a lawyer, or you're really good at sales and marketing, basically we've got cool opportunities for you," Watson said.
"There are hundreds and thousands of job opportunities, and you couldn't pick a better time right now. If you're kind of person that's really thoughtful, creative, innovative, likes to different things every day, and is up for a challenge, you couldn't pick a better place to be than the insurance business around the world right now."
Related stories:
Lloyd's CEO: 'Surprising' Aussie market not seen as Asia hub
Lloyd's CEO: Cyber insurance to become a 'must buy'