Lloyd's chief names 'most serious threat' | Insurance Business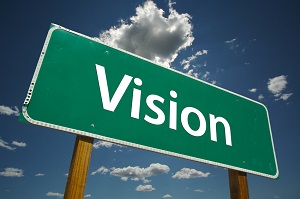 The chief executive of Lloyd's of London has spoken out on what she believes to be the biggest threat facing the business world and insurers can help with the major risk.
Inga Beale
told London's
The Telegraph
that the threat of cyber attack is greater than all others for businesses and nations.
"Cyber risk poses the most serious threat to businesses and national economies, and it's an issue that's not going to go away," Beale said.
However, Beale believes that Lloyd's is well placed to meet cyber risk and all its facets with a host of innovative solutions.
"The London market has a long, proud history of finding innovative solutions to insuring large, complex risks that are challenging to underwrite locally."
Chris Budge, divisional manager – financial lines group –specialty at Jardine Lloyd Thompson, echoed Beale's comments for the local market and explained why.
"In a purely Australian context, I agree with Inga Beale's observation that cyber risk poses the most serious threat to businesses and the national economy.
"In large part it is the inherent uncertainty of where and how an attack may strike, regardless of the best safeguards and procedures, that creates the greatest fear for businesses. Together with the trans-border nature of cyber risk, including the evolving risks associated with the Cloud, it is certainly becoming an evergreen item on most risk registers.
"It's become a well versed saying, there are two types of businesses: those that have been hacked and those that don't know they have been hacked!"
Budge noted that cyber risk affects a wide-variety of industries and the negative effects of cyber attacks show no signs of slowing down.
"Cyber risk is pervasive for all industries, although the impact on some is obviously greater than it is on others, and at all levels of an organisation.
"We don't see cyber risk abating or becoming yesterday's news any time soon, particularly given the exponential sophistication of cyber-attacks (and defences) and the inevitable evolution of the legal environment especially in the context of a likely mandatory breach reporting regime."
Budge called the cyber risk market "hugely variable in terms of product offerings and pricing," and gave brokers some advice when it comes to dealing with clients seeking cyber products.
"Brokers need to understand their client's risks, an off-the-shelf product will not fit the profile of each and every company."