Lloyd's introduces $96.5 million facility to mix innovation with underwriting | Insurance Business Australia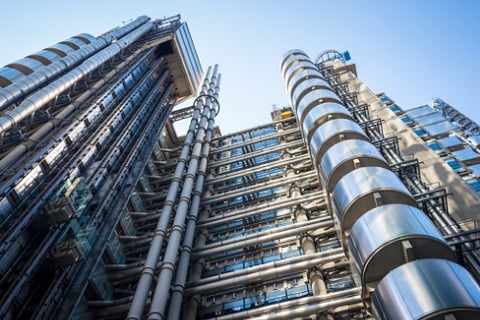 Centuries-old Lloyd's of London is keeping up with the times.
In line with The Future at Lloyd's strategy, the world's (re)insurance market has introduced a product innovation facility designed to "insure the uninsurable" by combining underwriting and innovation. With £53 million in capacity, the facility will trial new types of insurance for complex and non-standard risks.
The initiative is spearheaded by senior underwriters from Tokio Marine Kiln (TMK), Beazley, MS Amlin, Talbot, Liberty Specialty Markets, Hiscox, Ascot, Chubb, Chaucer, Brit, Antares, and Apollo.
"The Product Innovation Facility formalises underwriting at the centre of the Lloyd's innovation ecosystem," noted Lloyd's head of innovation Trevor Maynard.
"Working closely with Lloyd's innovation team the group has put forward this new concept of product development by agreeing to support one another's initiatives with £53 million (AU$96.5 million) of capacity in the first instance. The facility is still open to other market participants to join."
According to TMK innovation head Thomas Hoad, "the group will bring forward new solutions for nascent risks, in direct answer to clients' evolving needs" by accessing the best ideas and data from the marketplace. He said the likes of risk managers and brokers are invited to collaborate with the facility.
"The Lloyd's market has always been at the forefront of innovation and syndicates work on new solutions for their clients daily," commented Beazley head of innovation & product development Tina Kirby. "This initiative is to promote and facilitate collaborative innovation where non-standard risks might require different thinking and expertise."
These perils include intangible assets and supply chain risks as well as mishaps caused by artificial intelligence.
"Lloyd's has a deserved reputation as the home of insurance innovation and I am delighted to see this initiative taking shape, which harnesses Lloyd's unrivalled entrepreneurial spirit," stated Lloyd's chief executive John Neal when the facility was launched.
"In so doing The Product Innovation Facility aligns with our collective vision for the future of the world's (re)insurance market. By incubating new product ideas and helping them to scale up over time, Lloyd's will continue helping its customers to deal with rapidly evolving and emerging risks."