Lloyd's report details latest emerging risk | Insurance Business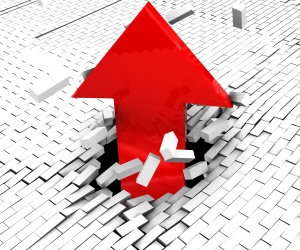 Lloyd's has released its latest emerging risk report which details the risks that come from liability exposure management.
The
Designing liabilities scenarios
report notes the complexity of liability risk management and the important role this can play on insurers throughout the industry.
Chris MacKinnon, Lloyd's general representative in Australia, told
Insurance Business
that the report is an important step for the global industry to understand the sheer variety of liability risk which face insurers.
"Insurers across the world – whether in the UK, US, Australia or elsewhere – are all faced with the challenge of understanding emerging risks, and liability risks are a particularly challenging exposure to quantify and manage," MacKinnon said.
Lloyd's partnered with independent risk modelling company Arium to examine liability exposure management and the report scrutinises the power of supply chain management to understand and quantify liability events, which often stem from complex interactions of legal and socio-economic factors.
It also sets out a conceptual framework to assess exposure to liability catastrophes across many lines of business and suggests a possible approach to defining the spread of potential liability for each, resulting in a map of the event footprint.
"Mapping of liability against trading relationships while considering the legal system within which the economy functions, as explored in this report, is one example of how the challenge of exposure management for liability can be overcome," Mackinnon continued.
"By developing scenarios of more unusual and potentially extreme liability risks, insurers can begin to gain insights into how their portfolios may be impacted by such events if they were to occur, including building a clearer picture of areas where they may be exposed to an accumulation of risk.
"By taking this analysis a step further and quantifying the losses that may arise under these scenarios, insurers can use their improved understanding to effectively manage their exposure to unexpected liability events."
MacKinnon noted that the work the company does on all manner of emerging risks is important for the industry and allows brokers and insurers to keep abreast of the changing industry.
"The very nature of emerging risks is such that, when they emerge, they can generate unexpected losses," MacKinnon continued.
"As such, it is important that insurers take a holistic view of areas in their portfolio where they may be exposed to a large accumulation of claims, were a loss event to occur.
"This is a particular challenge in the context of liability risk: unlike property exposures, for which proximity can be readily assessed using information on geographical location, interconnections between liability exposures can be harder to define, as they do not necessarily take place within well-defined geographical boundaries.
"Mapping supply and distribution chains offers a useful way to visualise interconnected liability exposures."
The full report can be accessed via the Lloyd's website.