Lloyd's reveals biggest risks to Australian economy | Insurance Business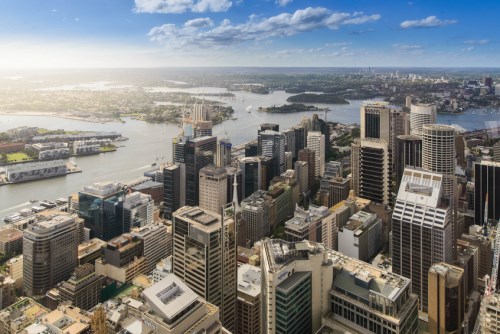 Insurance giant Lloyd's has revealed the biggest risks facing the Australian economy with one man-made issue threatening almost half of the nation's annual economic output.
According to the latest City Risk Index, a financial market crash is the largest threat to Australia's GDP, placing 49% of the total at risk – equivalent to US$3.6 billion.
Australia is by no means alone in facing this threat as a financial market crash was also identified as the top global risk, potentially reducing economic output in the world's biggest cities by US$103.3 billion.
The second largest threat was also found to be man-made with cyberattacks putting US$1.3 billion at risk.
Chris Mackinnon, Lloyd's Australia country manager, said there is a widespread perception that natural disasters pose the biggest risk but it's time for attitudes – and policy – to change.
"While we often worry about natural disasters owing to their devastating effects, more attention must be paid to rising man-made threats," he said. "As Australia's economy expands and our digital infrastructure becomes more complex, the threat of a market crash or major cyberattack grows."
While Australian cities are rated 'strong' for resilience, they fall short of meeting the highest resilience rating of 'very strong' and Mackinnon says the index should serve as a valuable tool for improvement.
"We already see there is room for Australian cities to improve their infrastructure to be on par with the world's most resilient cities," he said. "We hope the findings of the index will help governments, businesses and communities in their decision-making as they look to build resilience."
The threat of a human pandemic was the third biggest risk to Australia's economy, followed by flooding – they could cost an estimated US$800 million and US$660 million respectively.
Interestingly, New Zealand cities were ranked among the world's most resilient – as were those in Japan and South Korea.
Related stories:
Could proposed EU insurance rules hit Formula One?
Newline Group declares post-Brexit choice