Local governments provide broker opportunity | Insurance Business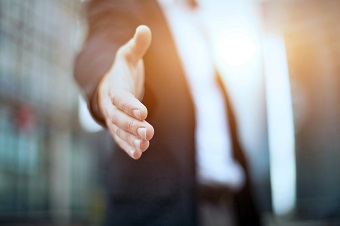 Local councils in Australia continue to move toward the commercial insurance market presenting an opportunity for brokers, according to a new report from Aon.
The latest
Australian Local Government Risk Report
reveals that, while insurance mutuals still dominate the local government market, things could be changing.
"While mutual schemes continue to dominate the local government insurance market, the Australian Local Government Risk Report 2016 shows that in contrast to the exclusivity of mutuals in the previous year, 9% of councils surveyed have now moved to the commercial market." The report notes.
"However, this only reflects the early changes leading up to 30 June 2016, with numerous councils known to be currently testing the commercial market. For example, in December 2015, four major councils representing more than 50% of Tasmanian ratepayers, issued a tender for the provision of insurance brokerage services.
"Likewise, Aon's market intelligence suggests that up to 70 councils nationally will tender in the commercial insurance market early in the 2016 calendar year for 2016/2017.
"Furthermore, if the proposed mergers take place in New South Wales, it is quite feasible that some of these larger councils will leverage their scale to reduce their insurance spend, allowing them to deliver more services back to the community."
Paul Crapper, national head of local government at Aon Risk Solutions, said that the report next year could see big changes for the commercial market.
"There are clear indications that the 2017 report will show a dramatically different distribution of insurance placement, and that up to 25% of local councils may move from a mutual environment to the commercial market in the coming year."
Crapper continued that the mutual scheme and its limited flexibility may not be best for councils in the future as the risk landscape continues to change.
"The reality of mutual insurance schemes is that they offer a 'one size fits all' solution," Crapper noted.
"No one council has the same risks, needs or structure and, with such high levels of diversity, each should be considered individually, with insurance policies tailored to the individual needs of that council."
Ben Rolfe, chief broking officer—Australia at Aon Risk Solutions, said the changes all come down to choice.
"Ultimately it's all about choice," Rolfe aid.
"Choice of cover, choice of insurers, choice of limits and choice of retention strategies.
"On top of that, it's about having access to comprehensive data and analytics to make sure that clients are making informed decisions about their risk transfer strategies and that the council's broker is acting for and advocating on behalf of council to get the best possible solutions and value for money."
The report, found that the threat of cyber ranked outside of the top ten for local governments with financial sustainability and stability taking the top spot.
Infrastructure and weather rounded out the top three but Paul Crapper, national head of local government at Aon, said council's need to start taking cyber risk more seriously.
"While it is little surprise that the top identified risk is a financial driver, the low rating of cyber risk is alarming," Crapper said.
"Councils, regardless of physical location and size, are increasingly under threat of cyber-attack and the malicious motives of hackers."
Top 10 risk concerns to Australian local government:
1. Financial sustainability and stability
2. Infrastructure
3. Weather
4. Population change
5. Asset protection
6. Human resources
7. Funding
8. Environmental
9. Merger
10. Reputation