Lockton Australia celebrates 10th anniversary | Insurance Business Australia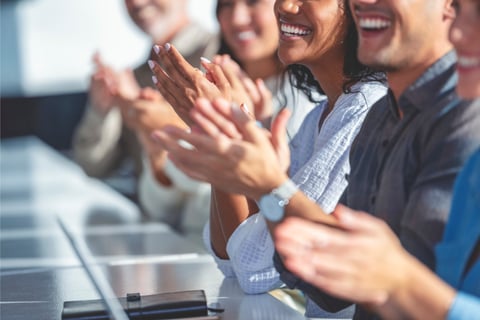 Global insurance brokerage Lockton Companies Australia (LCA or Lockton), part of the broader Lockton Pacific (LP) business that rebranded in 2018, has celebrated its 10th anniversary.
LCA was launched on May 21, 2012, with only 23 employees – nine of whom are still with the company today – a head office in Perth, and a small complementary office in Sydney. Since its launch, the company has quickly established a strong reputation in the resources, health, and community services and corporate space.
Now, after a decade, the LP business expects to have more than 200 associates across 10 offices in Australia, New Zealand, and the Pacific Islands by 2023 (FY23). Its solid reputation also expanded into the real estate and development, construction, people risk, trade credit, surety and political risk, professional and financial lines, and power and energy sectors.
Lockton Pacific CEO Paul Marsden, who has been with the business since day 1 and CEO since 2017, said the company's growth was driven by the client-centric service model of investing in and retaining the best talent to complement and grow the insurance industry and product specialisations organically.
"We are not typically an inquisitive business in buying companies and are proud of our achievements during our first 10 years," Marsden added.
Read more: Lockton enjoys highest year-on-year revenue growth in company history
Marsden further commented that LCA "hasn't lost sight of what's important, its clients and employees," despite its significant growth over the years.
"Our unique and unrivalled service proposition is built on taking great care of our clients with genuine specialists who are empowered to serve. When our clients call, we answer, and there is no gap between what we say and do," he said. "Our entrepreneurial spirit creates a unique culture of passion, responsiveness, energy, and the blazing speed at which we operate. We believe happy people leads to happy clients, and as we look to the future, we're thrilled to continue to attract talent of the highest calibre."
Moving forward, Lockton, which recently announced its highest year-on-year revenue growth in its history, aims to further expand and focus on delivering the best service in the industry by investing in its people and maintaining its product and industry specialisation model.
This year, for example, the company became a captive manager in the Cook Islands, opened a Christchurch office (to be followed by a Hamilton office), and launched Lockton Advisory (LA) to deliver a suite of risk, capital, and placement services to the (re)insurance industry and corporate clients requiring bespoke insurance products.