London the inspiration for insurance career | Insurance Business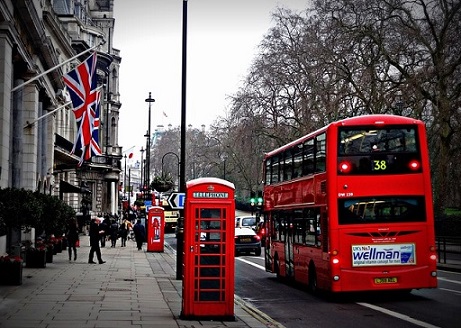 You may think that you have had a couple of bumps in the road during your career, but it's a safe bet that businesses haven't collapsed as you have changed industries.
Alison Smith, director of One Underwriting, started her career as an equities trader, but following the dot.com bust, a friend recommend a career shift into insurance. After three months in the industry, HIH collapsed and Smith started to get the feeling that bad news followed her around.
"I started off my career after I did a finance degree as an equities trader," Smith told
Insurance Business.
"I had never bought insurance before, knew nothing about insurance but I gave it a go. Then the HIH collapse happened within three months and I thought maybe I shouldn't move industries because something bad might happen!"
Smith said that it was this baptism by fire which helped her understand the integral role insurance plays in society.
After a stint as a broker in Australia, Smith travelled to London and it was here, in the spiritual home of insurance, that she realised she had made the right career choice.
"I think it was when I worked in London that I started to take insurance seriously. Insurance over there is a generational profession, where respect is given to underwriters and brokers in the market," Smith continued.
Upon her return to Australia, Smith took a role with
Freeman McMurrick
, who have since rebranded as One Underwriting under Smith's leadership, and was able to create a new role for herself.
"The reason I was attracted to that role [was because] I was a broker but I wasn't going to be working as a broker. I would be working as a cover holder which is essentially being an underwriter on behalf of London, and that is how I started to become what I call myself: a quasi-broker-underwater.
"I have never stepped foot back into the broking world and never stepped foot back into the pure underwriting world."
With One Underwriting building a successful brand in Australia, parent-company Aon have taken the brand overseas with the German MGA of the firm rebranded as One Underwriting several months ago, which for Smith was a career highlight.
While her own career has gone from strength to strength, Smith believes that the industry will continue to play an important role in the lives of others as more risks emerge. Smith notes that as these "weird and wonderful" covers emerge away from traditional books of business, the industry has great opportunities for success.
"If you can get your head around those risks and deliver in a way that is going to be meaningful to your clients and help them to sleep at night, there are a lot of opportunities for the insurance industry," Smith said.
Related stories:
Insurance a 'complete life change'
$100k charity trip 'a career highlight'