Look after the next generation before it's too late, says broker | Insurance Business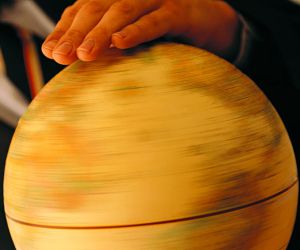 Marsh
Risk Consulting general manager Costa Zakis has called on employers to bolster efforts to support the next generation of workers after unemployment – particularly youth unemployment – was highlighted as a major global risk.
Zakis told attendees at the launch of the ninth
World Economic Forum Global Risks Report
that employers should engage more with universities to prevent disenfranchised young people falling into chronic unemployment – a phenomenon referred to by the report as 'Generation Lost'.
"One area we can do a lot of work as corporates is 'Generation Lost'," he said. "We know that Australia is ranked fourth in the world for talent shortages. We all know of organisations that are struggling to attract and retain talent. We know that we'll require about 5m people to fill new roles in the next 15 years, and that about 42% of the workforce will retire in that period. We know the cost of labour is higher than a number of our labours, and that we have an under-utilised workforce."
Zakis went on to ask whether organisations should have more dialogue with institutions that are developing and providing us those graduates.
"If graduates are coming out of university and we're saying we can't employ them, should we be working with institutions to change the content of their courses so we can hire the graduate straightaway?" he asked. "If we can get the graduate into the workforce faster, that has to be a better thing."
Zakis' comments followed the presentation of the top ten global risks of highest concern to 70 experts around the globe. The highest-ranked risk was fiscal crises in key economies, followed by structurally high unemployment or underemployment. Water crises, severe income disparity and failure of climate change mitigation and adaptation filled out the top five.
The report also highlighted the increasingly interconnected nature of major risks, and explored three potential ways in which these could play out in the coming years: more political, social and economic instability across the world, the aforementioned disenfranchised 'generation lost' and ensuing social unrest, and digital disintegration.
The report has been produced by the World Economic Forum as a 'stimulus for discussion' for world and corporate leaders at this week's WEF event in Davos. It was put together with the assistance of Marsh & McLennan Companies,
Zurich
,
Swiss Re
, the National University of Singapore, Oxford University and the University of Pennsylvania.
Top 10 Global Risks of Highest Concern in 2014
Fiscal crises in key economies
Structurally high unemployment/underemployment
Water crises
Severe income disparity
Failure of climate change mitigation and adaptation
Greater incidence of extreme weather events
Global governance failure
Food crises
Failure of a major financial mechanism/institution
Profound political and social instability
Source:
World Economic Forum Global Risks Report, Ninth Edition