Loss adjusting boss leaves company for overseas role | Insurance Business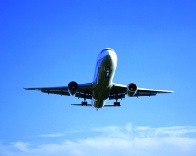 Cerno
's national leader for major loss Nick Higson has decided to take his career in a new direction, accepting a position based in Hong Kong focused on losses in Asia.
Cerno managing director Tony Button will take over responsibility for major loss and technical services while the company hunts for a replacement.
Button said Cerno wished Higson all the best for the future.
"Nick has been a key member of our team for over a decade and we will miss Nick, but understand the reasons for him relocating," Button said.
"We certainly understand that his new role is an exciting opportunity that will see him experience the insurance industry in a new region. We wish him the very best."