Losses from entertainment industry outweigh positive claims trends – Allianz | Insurance Business Australia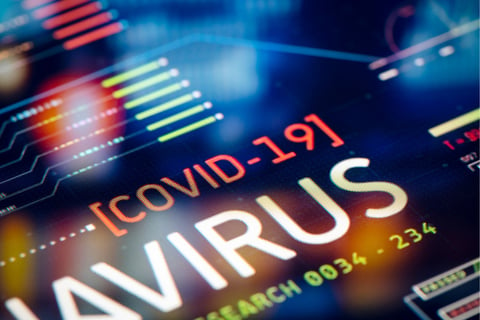 The COVID-19 pandemic has had a significant impact on commercial and specialty lines of insurance, creating new trends that seemed to have reduced or changed risk in some areas.
However, now an arm of global insurer Allianz has revealed that, overall, the positive trends in claims for insurers have been outweighed by COVID-19 notifications.
In a new report on the changing claims patterns brought about by the pandemic, Allianz Global Corporate & Specialty (AGCS) said that traditional property and liability claims have been subdued during lockdowns – but this has been more than outweighed by a surge in COVID-19 related claims notifications, particularly from the entertainment industry.
Read more: Conversations around insuring pandemics need to happen… and quickly
"The pandemic is certainly one of the worst loss events for the insurance industry in history – claims could be as high as US$110 billion in 2020, according to Lloyd's estimates," said Thomas Sepp, chief claims officer at AGCS. "AGCS alone has reserved about US$571 million for expected COVID-19 related claims, especially for the cancellation of live events and the disruption of movie or film productions in the entertainment industry."
While a sharp fall in economic activity and prolonged social distancing measures has seen material reductions in some lines of property and liability insurance – most notably in the aviation sector – the cancellation or postponement of events and productions has become one of the largest sources of pandemic-related losses for the global insurance industry, bringing a surge in claims.
"We have received thousands of COVID-19 related claims from the entertainment sector (where AGCS is a major provider of insurance to the film, TV and events industry) and the mid-corporate market, and these are only partially offset by a reduction in aviation and property casualty claims," said Ray Hogendoorn, global head of short term claims at AGCS. "Although many commercial property casualty claims notifications will not be covered losses due to the terms of the agreed coverage, they still have to be handled."
The insurer also said that changes brought about by the pandemic could have a long-term impact on the risk landscape.
"A growing reliance on technology, the shift to homeworking for staff and the remote monitoring of industrial facilities could make companies more vulnerable to cyberattacks," said Sepp. "Also, trends such as a reduction in air travel or investments in green energy and infrastructure would change the risk environment for companies and shape claims trends for insurers."
Sepp also identified the "current rethinking and de-risking of global supply chains to achieve more operational resilience" as a topic to watch.
"Many companies are currently reviewing their supply chain strategies and are evaluating options such as parallel supply chains with more redundancies or some reshoring from low-cost countries back to more developed markets," said Sepp. "This will have an important impact for insurers, both in terms of generating demand for new protection solutions, as well as new claims scenarios."