Macquarie Bank extends broker focus with acquisition | Insurance Business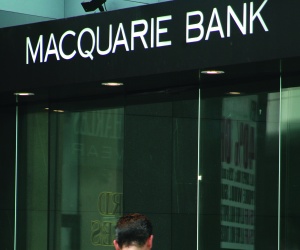 Australian bank Macquarie has swiftly expanded the number of insurance brokers it deals with after the major acquisition of a premium funding firm with an established broker channel.
Macquarie Premium Funding has entered into an agreement to acquire Pacific Premium Funding in Australia and New Zealand.
The acquisition will bring together two prominent premium funders in a move which Macquarie claims will provide "scope for further product and service innovation for insurance intermediaries, brokers and their clients."
"Macquarie Bank has provided specialist banking solutions to insurance brokers for more than 10 years and this transaction will also provide Pacific Premium Funding's insurance broking clients with access to Macquarie's full suite of tailored banking services and products, such as industry-specific payment options and cashflow lending for M&A and succession planning," said a statement from Macquarie Bank.
The acquisition is subject to regulatory approval and is expected to complete in early 2013 with the integration period expected to take up to 12 months.
---