Major Aussie insurer QBE reveals World Cup Final prediction | Insurance Business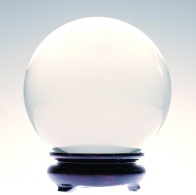 QBE
has revealed their prediction for the World Cup Final this weekend and it does not make happy reading for the Wallabies as the European branch of the Australian insurer has laid allegiance aside and predicted a 26-17 win for the All Blacks.
The company has predicted games both before and throughout the competition and has picked 37 winners from the 46 games of the tournament.
The prediction gives Australia a win probability of just 27%, with the All Blacks favoured in 70% of simulations with an unlikely draw at only 2%.
Australia, who's defensive performances have carried them to the final, will fare better with a low scoring contest while an increased points total sees New Zealand heavily favoured.
While the predictor got within a point of a correct result for South Africa-Wales earlier in the tournament, the model predicted a much better tournament for England and didn't see the shocking Japanese victory over the Springboks as a remote possibility.
Matthew Crane of QBE Business Insurance noted that the, while the All Blacks are heavily favoured there is room for an upset.
"The QBE Rugby Predictor perfectly illustrates the unpredictability of life," Crane said.
"You can't call it right every time. That's why we work with businesses to help them anticipate, understand and prepare for the unlikely scenarios so that whatever comes their way, they can withstand it."
Australian fans will hope that the predictor has one more miss this weekend.
| | | | |
| --- | --- | --- | --- |
| Total points in match | NZ win | Aus win | Draw |
| 0 to 10 | 51% | 41% | 8% |
| 11 to 20 | 60% | 35% | 5% |
| 21 to 30 | 65% | 33% | 2% |
| 31 to 40 | 69% | 28% | 3% |
| 41 to 50 | 71% | 27% | 2% |
| 51 to 60 | 74% | 24% | 2% |
| 60+ | 78% | 21% | 1% |