Major broker and insurer forge big claims promise | Insurance Business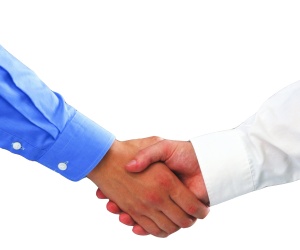 Global broker Marsh and Allianz Global Corporate & Specialty (AGCS) have launched a major claim promise, committed to provide rapid access to working funds for their joint clients in the event of a major claim.
As well as covering major property, construction and engineering losses worldwide, AGCS and Marsh say the major claim promise is the first of its kind to cover first-party marine claims.
Under the terms of the AGCS/Marsh major claim promise, in the event of a major claim – typically in excess of US$3m – where AGCS is either the leader or 100% carrier, AGCS will confirm coverage under the policy as quickly as reasonably possible. Once coverage is confirmed, AGCS promises to provide the policyholder with immediate working funds of 50% of their share of the agreed estimate for property damage/repairs and clean-up costs, within seven days.
The AGCS/Marsh major claim promise excludes marine liability claims including third-party claims arising out of collisions under hull & machinery policies.
"Getting claims paid is a critical part of the service we provide as brokers," Richard Lance, Pacific region manager, Marsh Global Claims, told Insurance Business. "In Australia and New Zealand, where we have been hit with a number of significant disasters over recent years, the Marsh/Allianz major claim promise gives our clients greater security. Businesses depend on being resilient in a crisis and we are promising to help our clients by providing them the funds they need in the shortest possible time."
David Pigot, chairman of Marsh's global claims practice, said extending the promise to the global marine sector was a "significant industry development in delivering claims certainty to Marsh's clients".
"With AGCS, Marsh's marine clients can also now benefit from the reassurance of a swift recovery in the event of a major first-party loss," Pigot noted.
Speaking of the latest agreement, Alexander Mack, AGCS's global head of claims, said the true test of the business is the service it provides in the event of a claim.
He added: "This agreement ensures that our clients get what they need when it really counts: fast confirmation of cover with immediate working funds when a major loss occurs."
Marsh entered into a major claims promise with AIG in March.