Major broker announces another acquisition | Insurance Business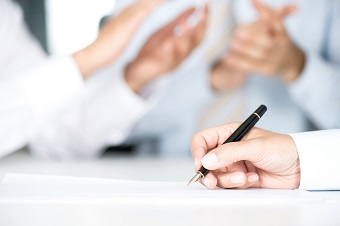 Aon has announced the acquisition of online talent assessment firm cut-e, following a busy week for the international brokerage.
Cut-e, which has a Sydney office as well as others throughout the region, assesses more than 12 million candidates from 70 countries in over 40 languages each year through psychometric talent assessment tools and advisory services which help clients better screen and select candidates.
Andreas Lohff, CEO, cut-e, said that with labour markets in various industries and locations becoming tighter, the combination of the two businesses will aid future growth.
"Combining with Aon's advanced assessment tools and customized talent solutions will strengthen the value we bring to clients in the assessment and selection marketplace," Lohff said.
Last week, Aon announced that it had sold its outsourcing platform and acquired Mayfair, a firm that specialises in the design, placement, and administration of international benefits programmes. Michael Burke, CEO talent, rewards and performance at Aon, said that the latest acquisition, however, will allow Aon to expand its reach in assessment and selection for clients across the globe.
"At a time when the global workforce is shrinking, workforce engagement is on the decline and turnover among younger workers is accelerating, big data is changing the way organisations identify, select, deploy, engage and measure the effectiveness of their talent," Burke said.
Co-founders of cut-e - Lohff, Achim Preuss, David Barrett and Espen Skorstad - will take on leadership roles within Aon's talent, rewards and performance solutions group following the deal.
Financial terms of the deal were not disclosed.
Related stories:
Aon reveals Mayfair acquisition
Aon announces outsourcing platform sale