Major broker in multi-billion dollar merger | Insurance Business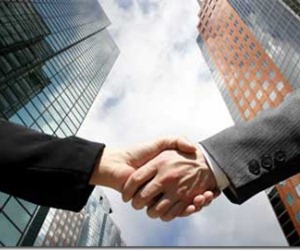 International insurance broker Willis Group Holdings announced that it has reached an agreement to merge with professional services group Towers Watson.
The combined company, to be called
Willis Towers Watson
, is valued at US$18 billion and will bring in projected revenues of US$8.2 billion. Willis is also anticipating US$100 million to US$125 million in savings as a result of the deal, to be realised within three years of its closure.
Under terms of the agreement, Willis chairman James McCann will serve as chairman of the new company while Towers Watson chairman and chief executive John Haley will serve as CEO. Willis CEO Dominic Casserley will take over as president and deputy CEO.
"The rationale for the merger is powerful – at one stroke, the combination fast-tracks each company's growth strategy and offers a truly compelling value proposition to our clients," Casserley said in a statement.
Casserley noted that the merger will see Willis take increasing interest in one particular aspect of the market as they look to utilise Towers Watson's existing skills and technology.
"We look forward to bringing Towers Watson's innovative solutions to our clients alongside our broking and advisory services," Casserley continued.
"The opportunity to deliver significant savings to our growing middle market client base with Towers Watson's market-leading private exchange platform is particularly attractive."
Haley added that the move will prove mutually beneficial as both companies see great opportunities that the partnership brings.
"This is a tremendous combination of two highly compatible companies with complementary strategic priorities, product and service offerings, and geographies that we expect to deliver significant value for both sets of shareholders," Haley said.
"We see numerous opportunities to enhance our growth profile by offering integrated solutions that leverage Willis' global distribution network and superb risk advisory and re/insurance broking capabilities to deliver a more robust set of analytics and product solutions across a broader client base, including accelerating penetration of our Exchange Solutions platform into the fast growing middle-market."
The Willis Towers Watson board will consist of six directors from each company and combined, the new firm will employ more than 39,000 workers in 120 countries – a key selling point for both companies looking to increase their global footprint.
The all-stock deal – under which Willis will own 50.1% of the company – is expected to close by the end of the year.