Major broker network AUB Group sees broking profits dip 1.8% | Insurance Business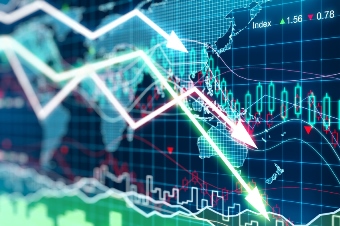 AUB Group
has announced that the business has seen a 72% rise in reported consolidated net profit after tax despite profit contributions from its broking businesses taking a 1.8% dip.
The Group saw a challenging market hit both its broking and underwriting businesses, with its SURA division dropping its contribution to profits by 5.2%, but the company is happy with the resilience of its brokers.
"Insurance broking continued to demonstrate resilience, with the profit contribution to AUB Group from broking down 1.8% in a challenging market, as average policy premiums which underpin broker income continue to decline," the Group sais in a statement.
"In Australia, while average premium rates per policy reduced in the half (down 6% vs 10% pcp) and interest rates declined, brokers have maintained income by increasing client numbers (up 1% over pcp), increasing penetration of premium funding and expanding in life insurance.
"In addition expense growth was held to 0.6% (before non-controlling interests), despite brokers serving more clients.
"Our broking partners continued to grow through bolt-on acquisitions, with five transactions completed in the half. Excluding the impacts of acquisitions and divestment activity, broker margins were stable compared to the prior half."
AUB Group's other interests, in risk services and New Zealand, helped buoy the company to an otherwise strong result as the diversification of the Group begins to pay dividends.
"This result demonstrates the strength of the AUB Group's disciplined approach to its' business model, operating model and strategy," the statement continued.
"Strong contributions have been made from the expansion in Risk Services and New Zealand, more than offsetting the impact of the reducing insurance premium rates in the insurance broking and underwriting agencies sectors.
"Importantly key underlying business drivers evidenced positive growth including client numbers; insurance and premium funding, policy count and life income."
In its outlook for the coming financial period, AUB Group sees a continuation of the difficult market conditions in commercial lines until at least the end of the current financial year.
"The commercial lines insurance market outlook remains challenging, and while we had expected premium rates to stabilise over the current financial year, the last six months have seen a continued deterioration in premium rates, albeit at lower single digit declines," the statement said.
"In addition, competition in segments of Underwriting Agencies has impacted agency income in some portfolios. In Australia and New Zealand, premium growth is unlikely before late FY16 although the activities undertaken to offset the impact on commission income are forecast to continue."
The business will continue to look for acquisitions over the coming months as the Group also looks to strengthen its business organically.
"Over the remainder of FY16, the AUB Group expects continued organic growth supplemented by executing relevant acquisitions and start up investment opportunities across our divisions and locations," the statement concludes.
"We will continue to invest appropriately to ensure the continued development of our value proposition ensuring we are highly relevant and attractive to partners, staff and clients."