Major broker reveals path to growth | Insurance Business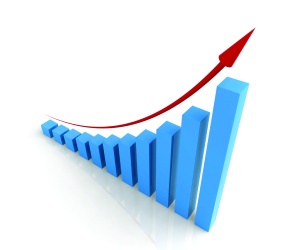 Aon Benfield, the reinsurance broking arm of global giant Aon, has revealed the best paths to future growth and the biggest emerging risks facing the industry at the 14
th
biennial Hazards Conference, held in the Gold Coast this week.
In his keynote speech, Malcolm Steingold, CEO of Aon Benfield for Asia Pacific, told the conference that there are three main areas to focus on when it comes to organic growth.
The reintroduction of products to the market using advanced data and analytics such as professional liabilities for financial institutions or product liability for pharmaceuticals.
The development of solutions for key emerging risks such as cyber, intellectual property and supply chain risk.
The re-privatisation of risks that were transferred to the public sector in certain regions such as, earthquake, wind, flood, terrorism and US mortgage credit.
Steingold said that with a challenging environment clouding the industry over the last ten years, the ability to innovate and create will be key for future development.
"Over the past decade, the market has become more complex with increased regulatory, rating agency and shareholder pressures. This has resulted in some re/insurers adopting a 'zero failure' mindset, which may seem to offer a degree of protection, but does in fact stifle innovation and growth," Steingold said.
"Strategically, the industry has the ability to meet client needs, innovate and create an entrepreneurial environment that will bode well for business to rise to address the challenges it is facing.
"There is plenty of capital in our industry today, but there is also plenty of risk that is not currently being addressed by our industry. By developing the skills, capabilities and talent to address these risks, re/insurers will grant themselves new, long-term revenue streams."
The conference also identified the seven biggest emerging risks that face the global industry with Stephen Mildenhall, CEO of Aon Analytics, stressing that the industry needs to capitalise on their experience to ensure these risks are growth opportunities rather than challenegs.
"Risk owners are demanding new solutions for these emerging risks as they work to grow their businesses," Mildenhall said.
"This in turn represents opportunities for international insurers to grow through increasing the relevance of their insurance products. By investing in data and analytics, insurers will be able to grasp the potential around growth, geographic expansion and market feasibility."
According to Aon Benfield, the seven biggest emerging, risks facing the industry are:
U.S. mortgage credit
Sharing economy
Reputation and brand
Microinsurance
Corporate liability
Terrorism
Cyber risk