Major broker teams up with industry leader | Insurance Business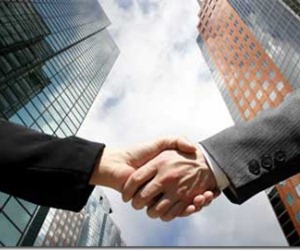 Willis has partnered with a major travel group to provide "a market leading solution," to an emerging risk facing travel agents.
The partnership will see Willis provide travel agents from Magellan Travel Group protection against supplier failure and credit card chargeback.
Travel agents have undergone regulatory change over the previous twelve months with the Travel Compensation Fund repealed at the end of June last year which now allows travel agents flexibility to choose insolvency protection schemes individually.
Willis' Victorian general manager, Brent Lehmann, said that the partnership had proved an enjoyable challenge as the broker relied on its experience provide a tailored solution to Magellan.
"Our ability to engage with an organisation with an excellent risk profile, backed by a network of supportive and engaging agents, allowed Willis to work with the insurance market and provide a high-quality, professionally underwritten solution for the Magellan Travel Group.
"We enjoyed the challenge to deliver a comprehensive and affordable solution," Lehmann continued.
Andrew Macfarlane, CEO of Magellan Travel Group noted that the broker partnership was instigated by the travel company and the broker has met their brief.
"Our brief to Willis was to create a market-leading solution for agents who want their clients' funds protected against the insolvency of any of their suppliers and need to protect themselves from credit card chargeback.
"It was great to work with an organisation with considerable insurance and risk expertise, coupled with travel industry experience."
Macfarlane went into more detail on the policy and what cover it provides the 121 high-end leisure and corporate travel agents under the Magellen Group.
"This solution covers the failure of any supplier – airline, wholesaler, tour or cruise operator, accommodation or ground transport provider. It also covers agency insolvency; a customer's money is protected from the time of payment to fulfilment."