Major brokerage AJG reaches legal settlement | Insurance Business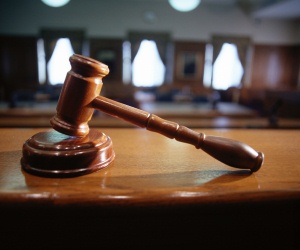 Arthur J Gallagher (
AJG
) has announced a settlement has been reached with two former employees based in Tasmania accused of breaching restraint of trade obligations.
AJG commenced proceedings against the two brokers, Timothy Hadrill and Gregory Lewer who left AJG in 2011 and 2013 respectively, and their current employer, Tasmanian Insurance Brokers, in December 2014 and a settlement has been reached before the matter proceeding to hearings.
The international brokerage was seeking damages from Hadrill, Lewer and Tasmanian Insurance Brokers on the basis that the brokers "had breached the restraint of trade obligations set out in their employment agreements with Arthur J. Gallagher and that Tasmanian Insurance Brokers had induced those breaches," a statement from the company said.
The settlement follows a mediation conducted by the Supreme Court of Tasmania and Andrew Godden, AJG Australia's chief executive, said the decision reflects the company position.
"Our company and our culture is founded on doing the right thing and acting with integrity, both from a legal and an ethical point of view," Godden said.
"We are pleased that this litigation has been resolved on a positive note."
Godden continued that the settlement shows AJG's zero tolerance stance towards brokers that they consider to be in breach of restraint of trade obligations.
"We consider it critical that our former employees comply with their ongoing restraint of trade obligations to us," Gooden continued.
"We will take steps, including commencing litigation, if we consider that former employees have breached these ongoing obligations."
The amount of the settlement sum and the terms of the agreement are confidential.