Major brokerage outlines biggest risks Australia faces | Insurance Business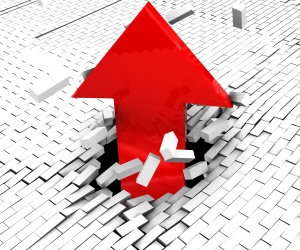 Aon has released its 13
th
annual Australian Risk Survey and a new top risk has been identified for Australian businesses.
The survey of over 550 C-Suite executives and risk managers is the most comprehensive since Aon began the practice and local economic conditions have been identified as the most prominent risk facing Australian businesses, knocking regulatory and legislative policies off the top spot.
47% of those surveyed noted local economic conditions as a key area of concern while regulatory and legislative change warranted a 40% response and brand and image risk rounded out the top three at 38%.
On the Aon Connect website, the company notes the gaps in the market that the risk survey outlines and which brokers, insurers and underwriters could use to their advantage.
"The majority of the top ten risk concerns are uninsurable, and while most businesses have some form of risk transfer coverage for risks such as people risk, business interruption and supply chain risk, and property damage, we are not aware of any Australian company having an insurance policy for brand and image, even though such cover is available and this risk has been ranked #1 more times than any other risk during the 13 years we have conducted this survey," the site says.
"Given that we are experiencing a soft insurance market, we believe there is an opportunity for insurers to innovate around these top risk issues and to develop new products for those risks that are currently uninsurable.
"There has never been a better opportunity for insurers to demonstrate what they are prepared to do to generate further premium in the current market."
Jason Disborough, managing director - global & corporate at Aon Risk Solutions, furthered this point saying that the current market has huge scope for innovation.
"While the current state of the market presents a very real challenge to Australian businesses, it also presents an opportunity for insurers to innovate around these soft risks, a provision currently deficient in the Australian market."
Interestingly, cyber risk did not warrant a top ten position with a mere 13% of those surveyed suggesting that it was a significant risk to the Australian market.
Business interruption and supply chain risk took a 10 spot leap and landed at number eight on the countdown as 80% of risk concerns over the past two years have been focused on diminishing business confidence and political and regulatory uncertainty.
"Changing trading conditions, the weakening of the Australian dollar and the evolving political landscape, aligned with relatively high unemployment and an ongoing skills gap in some of Australia's most pertinent industry sectors, have presented a challenging risk environment for organisations to try and manage" Disborough continued.
"It is, therefore, more critical than ever for organisations to develop efficient and effective risk management solutions, while remaining flexible and responsive to changes in both the local and global economy.
"Without such support it will be impossible for Australian industries to innovate successfully to overcome such challenges," he concluded.
Top 10 Risks to Australian Businesses:
Local Economic Conditions
Regulatory and Legislative change
Brand and Image
Increasing Competition
Global Economic Conditions
People Risk
Human Resources
Business Interruption and Supply Chain Risk
Property Damage
Corporate Governance