Major broking group warns network to brace for change | Insurance Business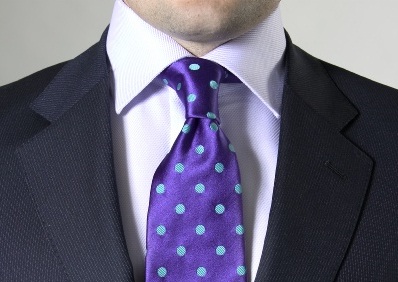 The CEO of a major broker network has told
Insurance Business
the group has been prepping its business owner network for continued rapid change in intermediary insurance distribution.
Speaking with
Insurance Business
, CEO
Mark Searles
of
Austbrokers
noted that there had likely been more change in the insurance distribution landscape in the last nine or ten months than in the whole of the previous nine or 10 years.
Searles pointed to the IPO of Steadfast, the Arthur J. Gallagher purchase of Wesfarmers' broking and premium funding insurance arm and the ramping up of overseas insurer interest in SME distribution as examples of this.
However, Searles said the Austbrokers' group conference, which was held in Adelaide last week, had been geared towards prepping its 'owner-driver' brokers for more of the same in the future.
"It's a huge time of change, so the purpose really was to face up to the implications of that change and really understand what needs to be done," Searles said.
Austbrokers has been concentrating internally on steeling the business for competition in the future, as well as gearing up its team in a way that allows it to capture any new business opportunities.
One of those changes – the recent elevation of
Fabian Pasquini
into a newly created chief distribution officer role – was executed by Austbrokers for just this reason.
"The way the organisation was working internally was OK, but we felt we needed to better align and streamline all areas of broker intermediary distribution," Searles said.
Austbrokers is also encouraging enhanced cooperation among its member businesses, as it seeks to leverage the collective strength of what it terms the Austbrokers 'family'.
"We have been talking a lot about collaboration, and asking how our owner-driver network can collaborate more, and help each other, while at the same time ensuring that each business is appropriately set to meet the changing needs of the current market," Searles said.
Searles said Austbroker members have been receptive to messages of change, which is perhaps a vindication of its network model which ensures that partners have 'skin in the game'.
"The nature of the owner-driver model is that it is their business; they are the ones on the front line experiencing the change that's going on. Our part is to elaborate on what this change means, what it could mean, and provide the services and support they require to support their growth position."
Searles said although Pasquini's previous role focused completely on acquisitions, this would remain a focus for the group, and is combined now as part of a single broker distribution role.
In a presentation to the Macquarie Australia Conference today, Austbrokers CEO Mark Searles is due to outline its strategy for 2014/15, which the presentation will summarise as follows:
Distribution growth - a focus on organic distribution including bolt-on acquisitions, cross-sell and stand-alone acquisitions.
Underwriting Agency growth via organic growth and increasing operational efficiencies
Grow its capabilities in risk and insurance services provision complementary to existing business
Underwriter relationship & product development via AIMS (IBNA Joint Venture) for marketing advantage
Maximise Premium funding via continued development through Hunter JV
Life risk and superannuation - continue to develop businesses both stand-alone and integrated with broking operations.
Searles will also outline how the group will continue to optimise its operating model to underpin future growth across the group, via:
Business Technology and Data Centre provision and associated data management
Compliance and Risk Management excellence
Business Centre service improvement, including accounting, tax, payroll, HR and Treasury
Marketing and enhanced new business generation capabilities
E-enablement of broking processes and value-chain to develop efficiencies – further development of Full Policy Administration (FPA)/ iClose