Major challenger adds new insurer | Insurance Business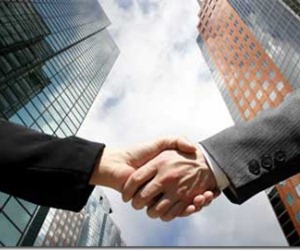 A leading comparison site has announced that it has added another insurer to its platform taking its tally up to 24.
Comparetravelinsurance.com.au
have added No Worries Insurance to its list of insurers that also includes
AIG
, Budget Direct and 1Cover, it has been announced.
Backed by Lloyd's, No Worries policies are provided by NWC Insurance with a focus on the adventure sports market, as the company
was launched by an ex-JLT executive last year.
Tony Venning, who worked for
JLT
in Australia and London for over thirty years and is now managing director of No Worries, said that the move to
Comparetravelinsurance.com.au
will provide customers with greater choice for a difficult to cover market.
"We're really pleased that Australians can now compare our full range of travel insurance products on
comparetravelinsurance.com.au
," Venning said.
"We believe in living life to the fullest and our policies are designed to let our customers make most the most of their travels - with no worries. Our travel insurance provides our customers with great cover – all day, every day. That's why we include a huge range of activities as standard such as winter sports and cycle touring.
"We're confident that this partnership will give Aussies greater access to the type of cover they deserve."
Natalie Ball, director of
comparetravelinsurance.com.au
, said that the addition of No Worries allows the site to offer a wider range of coverage with some unique features.
"We're thrilled to be partnering with an insurer with unique policy features," Ball said.
"No Worries Insurance is one of the few insurers to offer Aussie cyclists cover for their bike when travelling abroad. Adding No Worries Insurance to our panel means that our customers have a greater selection of policies to compare, allowing them to find the right cover for their trip."