Major disruptor Lemonade in double industry first | Insurance Business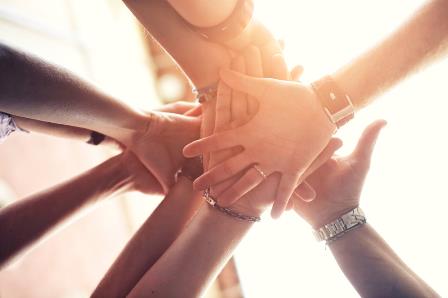 Lemonade
, the insurance disruptor set to revolutionise the industry, has announced a pair of industry firsts as the business nears launch.
Billed as the world's first peer-to-peer insurance carrier, Lemonade co-founder and CEO,
Daniel Schreiber
has revealed that the business is the first insurer to become a Public Benefit Corporation and awarded provisional B-Corp certification.
Public Benefit Corporations include public benefit in their charter purpose, alongside traditional corporate profit goals.
B-Corps are for-profit companies certified by B Lab, a non-profit, to meet rigorous standards of social and environmental performance, accountability, and transparency and there are currently 1719 B-Corps in 50 countries and 130 industries.
Schreiber revealed the news in a blog post on
Medium
and called the two industry firsts a source of "tremendous pride," for the business and its staff.
"I'm thrilled to report that a few days ago, by unanimous vote of our board and shareholders, Lemonade became a Public Benefit Corporation, and was also awarded provisional '
B-Corp
' certification," Schreiber wrote.
"Both are firsts for an insurance carrier, and are points of tremendous pride for our team."
Schreiber, and chief behavioural officer of Lemonade, Dan Airley, had strong words for the current state of the insurance industry and what Lemonade's moves could mean for the industry.
"Rebuilding insurance as a social good, rather than a necessary evil, is now part of our
legal mission
," Schreiber continued.
"Our Chief Behavioral Officer, Professor Dan Ariely, says that 'If you tried to create a system to bring out the worst in humans, it would look a lot like the insurance of today.'
"Working in partnership with nonprofits, and baking
giving back
into our business model holds the promise of a better insurance experience and a more valuable insurance company."
Whilst the development of Lemonade has been shrouded in secrecy as it looks to launch, Schreiber stressed that the business is putting the finishing touches to its product and will launch "within weeks."
"In other news, I'm happy to say that we're putting finishing touches on our product and will be ready to launch in New York within weeks," Schreiber continued.
"The final step is for us to get our license, and if all goes to plan, we'll have that shortly."
According to
TechCrunch.com
, Lemonade has assembled a murderers row of insurance talent including former president of product development at
AIG
, Ty Sagalow; the former chief underwriting officer of ACE, Robert Giurlando; senior vice president of claims at ACE, James Hageman; and the head of AIG's financial planning and analysis group in the US, Ron Topping.
The business has also already secured reinsurance with
Berkshire Hathaway
's National Indemnity, Lloyd's, Everts,
Hiscox
, Munich, Transatlantic and XL Catlin as the business looks to revolution the industry.