Major insurance players welcome North Queensland taskforce | Insurance Business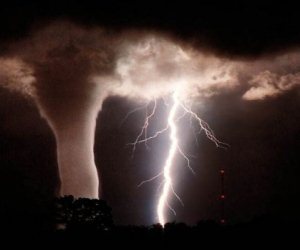 Leading players in the Australian insurance industry have backed government plans for a $2 million taskforce to consider options to reduce premiums in Far North Queensland.
The taskforce, which was announced yesterday, comes as the
ASIC-run comparison website is set to launch later this week
.
Warren Entsch, the Member for Leichardt who proposed the taskforce, told
The Cairns Post
that the federal funded scheme would look at a government-run reinsurance pool or community-owned Northern Australia mutual insurer.
"The taskforce will operate for six months, providing an interim report after three months, and then deliver a comprehensive report recommending the best way forward," Entsch said.
"Getting where we are today has been about going down every avenue to prove that we don't have access to affordable insurance here in Far North Queensland – which is, in effect, market failure.
"Whatever the outcome is, it will provide people with a premium that is close to parity with other areas."
"I have no doubt that we would not have got to this stage without the very strong support of the Prime Minister himself and our Assistant Treasurer Josh Frydenberg."
IAG
, who announced that t
heir own cyclone resilience program was making in-roads in the area last week
, backed the taskforce with chief executive of personal insurance, Andy Cornish, calling the move "a significant opportunity."
"The establishment of a taskforce represents a significant opportunity to develop a more sustainable and comprehensive approach to natural disaster management in cyclone-prone areas of Northern Australia.
"Although we have made significant progress, we strongly support the move to establish a government-led taskforce because we need a national conversation between policy-makers, industry bodies and customers to achieve the best social and economic outcomes for the communities affected.
"We welcome the opportunity to work with the
Government
and other key stakeholders on the development of solutions to this complex issue."
NIBA also backed the taskforce with CEO
Dallas Booth
noting that brokers are often on the front lines when it comes to insurance issues in the region as he also backed mitigation as a key way to reduce premiums.
"We are very keen to work with the taskforce to examine these issues, and work out what else might be done to help business and home owners in Northern Australia," Booth said.
"Any discussion about premiums must be accompanied by strategies to reduce losses in the first place by making Northern Australian properties more resistant to tropical cyclones and ensuring resources are committed to flood mitigation,"
ICA CEO, Rob Whelan, supported the decision and stressed that the council and its members will work closely with government to benefit at-risk communities but backed Booth's calls for mitigation in the region.
"The taskforce will enable the insurance industry to fully explore the options and implications of government decisions in a rational, fact-driven environment with other stakeholders," Whelan said.
"Though the taskforce will examine government support for a reinsurance pool and a mutual, the Minister has also been clear that other policy options will also be considered on their merits.
"The ICA and its members are keen to contribute to these discussions and also highlight significant affordability initiatives developed by both the ICA and insurers, including strata inspection schemes and building resilience tools.
"However, the best long-term and sustainable way to reduce insurance premiums is to reduce the damage that extreme weather causes. Improving the resilience of homes and businesses in cyclone-prone regions has a direct impact on insurance."