Major insurer among Australia's most charitable | Insurance Business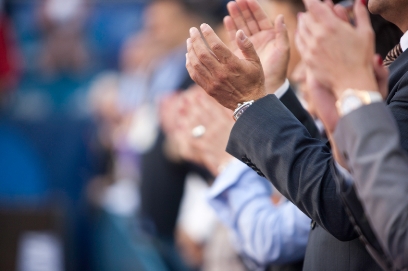 One of Australia's largest insurers has been recognised for its charitable endeavors this week after it was named the nation's number one workplace for giving back.
Goodcompany – a platform designed to facilitate workplace giving, volunteering, donating and fundraising – crowned IAG as Australia's Best Workplace to Give Back in 2018.
"It's important to us to serve the communities in which we live and work and we are proud to be recognised as a workplace empowering employees to make a positive and lasting difference," said David Harrington, a member of the IAG Foundation Board.
"At IAG we're driven by our purpose to make your world a safer place," he added. "We support our people, customers and communities to bring this purpose to life."
A spokesperson for the firm said the IAG Foundation aims to make a difference to local communities through meaningful partnerships with charities, community groups and non-for-profit organisations.
"It aims to raise awareness of important social issues and provide a voice for our people to share their passions in the community as well as contribute to positive outcomes," the spokesperson told Insurance Business.
"The program includes volunteering opportunities for our people to increase their capability and community engagement, and local chapters to empower small groups of our people to support local initiatives," they added.
When asked if the myriad initiatives could help attract more young people to the insurance industry, the IAG spokesperson said the programs were certainly rewarding for the staff involved.
"For many people, finding purpose in their work lives is becoming increasingly important," they told Insurance Business. "By enabling and encouraging our people to give back to the community, whether through workplace giving, fundraising or volunteering we're allowing them to make a difference through their roles, while also playing a role in bringing our business purpose to life."
Forty organisations were included in Goodcompany's esteemed list with each demonstrating a strong commitment to partner with their staff to support the community through volunteering, payroll giving, fundraising, sponsorship and other prosocial initiatives.
"Our people have opportunities to make a positive contribution to the community through workplace giving and volunteering, and through collaborative partnerships with charities, community groups and not-for-profit organisations across the country," said Harrington.
In recognition of employees' support, IAG has committed to match each contribution dollar for dollar – with no cap in place.
GoodCompany identified that, of the top 40 companies, 88% offer paid volunteer leave, with 61.4% of the companies offering a budget to support volunteering. The majority (65.9%) give a single day to volunteer, encouragingly 21% offer two or more days.
Almost two-thirds (64%) of the top 40 companies offer payroll giving, with 81.2% matching the employees' donations to some level, while 15% have this set as uncapped.
To compile the list of progressive companies, firms were invited to submit their internal practices surrounding workplace volunteering, payroll giving, community-based sponsorships and further commitments such as diversity, reconciliation, action plans, green energy targets and recycling programs.
These were then ranked based on three main criteria; the size of their programs, the broader context in which the programs were running and the innovation adopted by the company making their programs unique to their organisation.
Australia's Best Workplace to Give Back in 2018 are:
1. IAG
2. Origin
3. NAB
4. Westpac
5. Optus
6. Flight Centre Travel Group
7. AECOM
8. ANZ
9. AGL
10. Small Giants
11. Commonwealth Bank
12. CSL Limited
13. Toyota Australia
14. Fuji Xerox Australia
15. VIVA Energy Australia
16. Zurich Financial Services Australia
17. Corrs Chambers Westgarth
18. Pandora Jewellery
19. Accenture
20. nbn co
21. Konica Minolta Australia
22. ClubsNSW
23. nib health funds
24. Pro Bono Australia
25. Netwealth Investments Limited
26. Event Hospitality & Entertainment
27. Luminary
28. Sodexo
29. Spotlight Holdings Group
30. TechnologyOne
31. Blackbaud
32. Stone & Wood Brewing Co. 33. Gilchrist Connell 34. Variance Infotech Pty Ltd
35. American Express Global Business Travel
36. QBE Insurance
37. Colin Biggers & Paisley
38. Stone & Chalk
39. Synchronicity Consulting t.a. Spark Strategy
40. PageUp People LimiteD
Related stories:
QBE donates $10,000 to support indigenous youth education
QBE and NSW Swifts shoot goals for a good cause