Major insurer CGU launches new claims portal | Insurance Business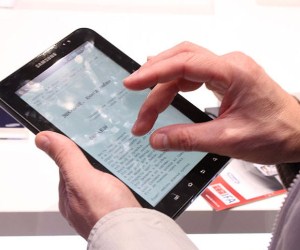 CGU
has announced the launch of a new claims portal designed to make it quicker and easier for brokers to stay on top of client claims.
The CGU Claims Portal, accessible via the CGU Partner Portal, will allow brokers to access claims information at any time, from anywhere and will help brokers dealing with claims in motor, business, property (including home and landlords), marine and travel policies.
The portal is available via desktop, laptop or tablet and
Donna Walker
, EGM of broker business at CGU, said that the new portal highlights to value the company places on the broker market and the importance technology can play for the industry.
"As an organisation we've made a strong commitment to the market that we will continue to invest in technology and drive digital and innovation across our business," Walker said.
"The CGU Claims Portal, which is a new digital channel offering, is an example of this investment. The portal empowers partners by giving them flexibility to lodge claims online anytime, anywhere.
"The easy access to claims information also creates a value proposition that is meaningful and relevant to customers and strengthens the advice-driven model of brokers."
Executive general manager of claims, Jen Mitchell, stressed that the technology will help strengthen relationships with customers through the often difficult claims process.
"The technology platform we've built enhances our ability to deliver on our promise to customers as we manage claims," Mitchell said.
"It's intuitive to use and clearly demonstrates our ongoing commitment to providing partners with the best claims experience.
"Already, we have received very positive feedback from our partners who find the CGU Claims Portal not only easy to use but extremely time efficient."