Major insurer doesn't see premium rise on the horizon, voices concerns over FNQ | Insurance Business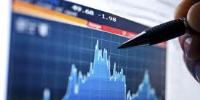 IAG
managing director and CEO, Mike Wilkins, has said he doesn't foresee a rise on insurance premiums in the near future and also voiced his concerns with the Federal Goverment plans for North Queensland.
Consumers will rejoice at the news which comes in the wake of the IAG annual general meeting that was held in Sydney last week.
"We don't see that there is a lot of pressure on premiums to rise," Wilkins told AAP.
"We think we're in a place of equilibrium and on that basis really all we've got to do is look to recover the underlying inflation that's been coming through on our claims and that's negligible," he continued.
IAG, which completed its takeover of Wesfarmers earlier this year, does expect a rise in GWP as was announced at the AGM last week but this mainly comes from the addition of Wesfarmers to the business.
Wilkins also said he was concerned over the proposed government plans in North Queensland saying: "I find it interesting that we're now seeing a proposal that would open up a part of the market to those that aren't regulated in the same way that Australian institutions are regulated."
"We don't know how the government is going to ensure those foreign insurers meet the same capital standards, the same ethical and prudential standards and the same claim standards as those that are licensed."
Wilkins noted that the very nature of an aggregator could leave consumers without the best cover as the focus could stray too far towards low prices.
"My fear is that if people are just buying on price, particularly in high perils areas, they won't get the cover that they are looking for, so I think this could be counter-productive for consumers,"