Major insurer IAG announces innovative new cover | Insurance Business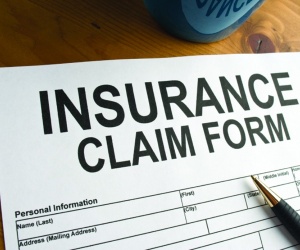 IAG
Labs has announced
another new product launch
as it looks to bring an innovative cover to Australian consumers.
The new
Insurance 4 That
product has been launched in partnership with Good Shepherd Microfinance and is a single item insurance solution giving an alternative to traditional content policies.
Insurance 4 That
will allow customers to select an item and nominate the value of the insured item and is aimed at a wide swath of the Australian population, IAG Labs chief executive,
Peter Harmer
said.
"Whether you are a student, young professional, first-time renter, retiree, pensioner or budget conscious, we believe everyone should have access to home contents insurance that suits their needs," Harmer noted.
"
Insurance 4 That
provides choice and the ability to tailor protection, giving you peace of mind and a valuable safety-net for the things you rely on most."
IAG Labs noted that the product has come following extensive collaboration with community groups as budget pressures and concerns weigh on the mind of many Australians.
Good Shepherd Microfinance CEO, Adam Mooney, said that accessibility to insurance is key to help communities and the new approach from both companies will help spread the word to those without insurance.
"It's important that everyone has access to appropriate insurance that enables people to protect their belongings so they're covered if something does go wrong. Too often we see insurance fall by the wayside and we also see the financial stresses that a loss of an essential asset causes," Mooney said.
"
Insurance 4 That
offers people on low incomes or tight on budget the opportunity to insure the items they rely on. It keeps the cost of insurance down while giving customers the power to decide what matters to them.
"We're delighted to work alongside IAG Labs to provide more options for people who have been traditionally excluded from standard insurance products. Through the expertise of our microfinance network, we've been able to help inform and shape the development of this new product," Mooney continued
The IAG-Good Shepherd partnership follows hot on the heels of
another deal between Suncorp and the microfinance company which saw another product launch last month
.