Major insurer IAG announces new product launch | Insurance Business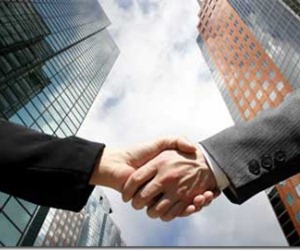 IAG has announced a partnership with The Bond & Credit Co which will see the launch of a new trade credit insurance product.
The new offering spans whole of turnover, multi-buyer and single risk cover and will be underwritten by
CGU
Insurance.
Phuong Ly, IAG executive general manager Agencies, told
Insurance Business
that the partnership builds on an already successful relationship.
"We've had such great success with the team behind NewSurety that it made a lot of sense to extend our existing partnership and look for other new business opportunities within our Agencies business," Ly said.
"From there, the concept of the Bond & Credit Co was born.
"We are always looking for ways to leverage our strategic partnerships and grow our Agencies business.
"Trade Credit is a growing area and our new product offering aligns well with our existing Surety bonds product."
The new product is "available and relevant to all types of businesses, in particularly those that have a heavy reliance of supply chain," Ly continued, as the trade credit space continues to offer brokers opportunities.
"For some time now, the trade credit market has been tightly held by only a few insurers," Ly said.
"The Bond & Credit trade credit product gives brokers more choice than any other product out there in the market which is ultimately good for the customer. Furthermore, the current economic cycle combined with the growing global nature of doing business makes trade credit insurance an increasingly more important form of risk transfer that businesses need to consider."
Toby Guy, The Bond and Credit Co executive director, said that the new partnership and product are the result of much hard work.
"We have been working extremely hard over the last year to put the systems in place and also developing our products so we can provide exceptional underwriting services to our customer," Guy said.
RELATED ARTICLES:
Most businesses unprepared for driverless cars
Insurer IAG signals multiple liabilities with AV incidents