Major insurer launches 'industry-first' product | Insurance Business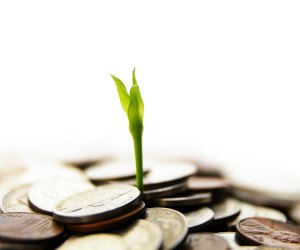 IAG
Labs, the
recently announced digital division of IAG
, has announced an "industry-first insurance product," designed to help consumers using house listing services such as Airbnb and Stayz.
The product, called ShareCover, is priced at "as little as $4 a day," and represents the first major announcement from the new entity.
ShareCover will cover hosts for theft and attempted theft, malicious or accidental damage, damage to and loss of portable and valuable contents such as jewellery, strata property damage, personal liability in the event of a guest lawsuit for damages, identity theft and loss of rental income and temporary accommodation.
Chief executive of IAG Labs,
Peter Harmer
, said that the cover is designed to be used alongside existing policies and will help provide peace of mind to hosts.
"ShareCover is designed to be used in conjunction with standard home policies and adds the protection home owners need for peace of mind when they chose to host paying guests in their homes," Harmer said.
"At IAG Labs, we recognise that the shared economy is here to stay, and it's transformed the way we use our assets, now and in the future.
"IAG is in the business of protecting customers and we have developed ShareCover to support the tens of thousands of Airbnb and Stayz hosts who may be unknowingly exposed to risks when they invite guests into their homes."
The move to cover rental activity follows the decision by NRMA, another IAG brand, who offer coverage to drivers who "occasionally," use the platform,
angering the Australian Taxi Industry Association
.
"ShareCover is another initiative that highlights IAG's commitment to supporting our customers' experience with the shared economy," Harmer continued.
"We are moving at pace to ensure we keep up with our customers' needs now, and in the future."
Whilst some hosting services provide a form of cover for uses, ShareCover will aim to add to the protection hosts need, Harmer said.
Research conducted by IAG Labs found that 61% of hosts were worried about property damage and loss of belongings with 54%were unsure of, or incorrectly believed, that their existing home insurance policies covered their online activity.