Major insurer launches premium reduction initiatives | Insurance Business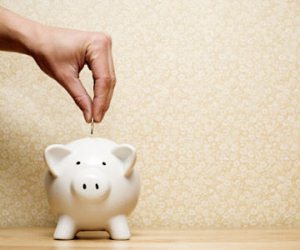 Suncorp
has announced the launch of a series of initiatives designed to help lower home premiums in disaster-prone areas of Far North Queensland.
The
Protecting the North
package would "deliver significant insurance affordability relief" for areas in Queensland thanks to a host of measures designed to mitigate risk, the company said.
The company announced plans that they will present to the Federal
Government
as "the most effective way to act on the constant threat of damaging cyclone impacts and the smartest investment of taxpayer money in the region," a statement said.
The main initiatives are:
A process to comprehensively capture and report self-mitigation work already undertaken on older homes and review those premiums which could deliver savings of up to 20 per cent;
Working with experts to design a possible retrofit program to strengthen older North Queensland homes against cyclone impacts which could also deliver significant insurance savings, subject to further analysis
A new direct strata insurance product delivering savings of around 20 per cent; and
A new insurance product tailored to low income earners – contents cover from $4 a week.
Personal Insurance EGM at Suncorp, Lisa Harrison, said the package incorporates both mitigation and competition in a bid to lower consumer costs.
"This package,
Protecting the North
, has a good mix of mitigation and competition – two factors that are proven to drive down premiums – that will provide short, medium and long term relief," Harrison said.
"Suncorp has a strong track record of significantly reducing the cost of insurance in other vulnerable places where mitigation has reduced the high natural hazard risks, such as Roma and St George.
"It's time north Queenslanders benefit from that kind of forward thinking investment, with Federal Government support.
"We know it's needed – we estimate there's up to 100,000 older homes in the north that are not up to standard and would suffer significant damage in a major cyclone."
The
Protect the North
plan, which is based on reaseach conducted by the insurer and James Cook University in Townsville, comes
a month after the Government announcement of a taskforce
which will delve deeper into affordability issues in cyclone-prone areas as Harrison stressed the plans are the best bet for consumers, government and tax payers.
"The package will also better protect communities, life and property and ultimately save taxpayers' money," she said. "It tackles the problem of cyclone risk head on, not just the symptom of insurance premiums."
Harrison stressed that mitigation will be key to keeping premiums down over the long-term and that Government has a duty to protect its citizens from disaster.
"Our experience in disaster-prone communities tells us that it's much better to invest once rather than pay many times over," Harrison said.
"Over time, mitigation pays for itself and delivers enormous personal and economic benefits. Many communities in Queensland and Australia-wide could be better protected - and pay lower premiums – with the right funding and government policies."