Major insurer: Personal injury privatisation could create 'billions in benefits' | Insurance Business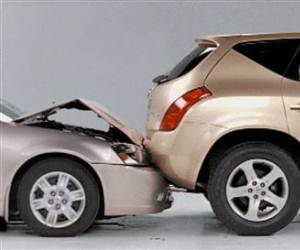 The privatisation of state-owned personal insurance monopolies has the potential to deliver billions of dollars of additional economic output, improve return-to-work rates and create jobs according to a report commissioned by
Suncorp
.
Using economic modelling by
PricewaterhouseCoopers
(PwC), the report shows that by privatising Australia's Workers Compensation and Compulsory Third Party (CTP) insurance schemes, productivity could increase which could create wholesale, positive changes to the Australian insurance landscape.
Suncorp has release a white paper alongside the PwC report, entitled
States in the Injury Business: The impact of privatising personal injury insurance scheme,
as the insurer has submitted its findings to the Harper Competition Policy Review.
"It is difficult to justify maintaining state-owned monopolies when the private sector can deliver better outcomes for customers, injured people and the economy," said Chris McHugh, Executive General Manager Statutory Portfolio with Suncorp Commercial Insurance and author of the white paper.
"The appropriate role for government in today's personal injury insurance schemes is to be an independent regulator of the private sector, allowing a competitive market to increase productivity and maximise value for the community.
"The PwC modelling indicated that private-sector underwriting of the New South Wales Workers Compensation scheme has the potential to increase gross state product by $3 billion over 10 years."
In the report, McHugh highlights the ability of modern insurers to overtakethese state-owned operations as government controlled insurance schemes hark back to a different era.
"The private sector currently provides insurance in eight of Australia's 19 personal injury insurance schemes, accounting for around $5 billion in annual premiums.
"Operating as statutory monopolies, state owned enterprises underwrite the remaining 11 schemes, collecting approximately $10 billion in premiums each year.
"The private sector has long had the capacity to underwrite schemes that are currently government enterprises, yet no schemes have transitioned from public to private underwriting since 1989.
McHugh writes that with privatisation comes increased opportunities to "improve efficiency, innovation and customer service levels, whilst also boosting economic output.
"With national disability and catastrophic injury reform underway, now is the time to complete the transformation of Australia's personal injury insurance landscape."