Major insurer reveals extent of storm damage | Insurance Business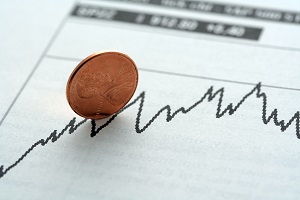 IAG
has revealed that the recent storms that rocked New South Wales is set to cost the company $250 million as earning expectations have been hit.
The insurer has received nearly 30,000 claims and will add a further $50 million bill for the hail storm which blanketed parts of Sydney over Anzac weekend.
The insurer also revealed that it
expects the costs related to Cyclone Marcia
, which hit Queensland in February, to cost much more than expected. Originally, IAG said the storm should cost between $60-$90 million but that estimate has shot up to $140 million.
The estimate rise for the Queensland cyclone is "mainly due to the continued notification of commercial claims from remote ares," a statement from the company said.
Each of these changes has resulted in the company revising down its FY15 margin guidance range from 13.5%-15.5% to 10.5%-13.5% as GWP growth expectations remain unchanged.
Managing director, Mike Wilkins, noted that the unpredictable size and severity of the storms in question has led to the downgrade.
"As an insurer, managing events like those we have seen in the past few months is part of our normal business activity, but their incidence and size are unpredictable," Wilkins said.
"I'm proud of the response by our people as we focus on helping our customers affected by these recent events. In the longer term we will maintain our emphasis on the importance of mitigation to help lessen the impact of weather events on communities."
The company revised its net natural peril claim cost assumption for the financial year to $1 billion, after reinsurance recoveries, up from the assumed $700 million which was part of IAG's previous margin guidance.
IAG also anticipates "full utilisation" of its reinsurance cover which provides protection of $150 million in excess of $700 million for retained perils throughout the financial year.