Major insurer slammed for "insidious" premium hike | Insurance Business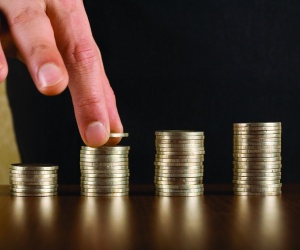 QBE has yet again been thrust into the spotlight after concern that it will follow mortgage insurer Genworth in pushing up premiums.
Sources state they have received a notification from mortgage insurer Genworth informing them that lenders mortgage insurance premiums will rise from 1 April this year for the self-employed and investment property owners.
Genworth has declined to say how much the increase is "due to the complexity of the pricing system" but advisors are expected to be told either tomorrow or Wednesday.
Kevin Lee, mortgage broker for Pennant Hills Smartline Personal Mortgage Advisers, told Insurance Business the premium rise created an added financial burden for thousands of self-employed businesses.
"There are more than one million small businesses out there and that includes thousands of self-employed people who will be penalised if they need to buy a property but don't have the 20% deposit. It is another added cost that businesses and self-employed people will have to pay. It is insidious."
Genworth and QBE are said to have a duopoly on the mortgage insurance market. Lee spoke of fears that QBE would follow suit and also hike up premiums.
"I would not be surprised if QBE did the same thing. There are only two mortgage insurance brokers in the industry so why not? That's usually what happens. It is an incredibly anti-competitive marketplace. Genworth and QBE are the only two mortgage insurers in Australia and they can do what they like."
Genworth confirmed it had pushed up prices for the self-employed but added its decision was based on data on performance going back to 1965 and other market indicators.
A QBE Australia spokeswoman told Insurance Business: "We regularly review our pricing to ensure stable and reliable provision of our lenders' mortgage insurance across the economic cycles. Our last pricing adjustment occurred in September 2012."