Major insurer Vero to offer broker insights | Insurance Business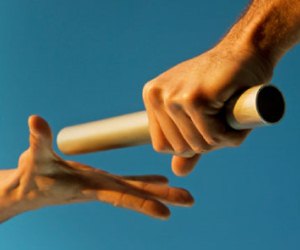 Vero
has announced a series of seminar sessions designed to give staff greater insights into the needs of brokers.
The insurer will bring two leading brokers from Aon to present to the Vero claims team as well as commercial portfolio and distribution personnel on 16 November in Brisbane.
Matt Pearson, EGM of commercial claims with
Suncorp
Commercial Insurance, told
Insurance Business
that the working relationship between brokers and claims staff is integral to the industry.
"It's absolutely critical that brokers and claims teams work very closely together so we can consistently deliver a market-leading claims performance.
"The ultimate goal is to ensure that customers are having as positive an experience as possible – particularly since it will often be a very stressful time for them.
"The working relationships between broker and claims staff is vital to achieving this."
Jason Higgins, client manager at Aon, and Michael Wennerbom, placement executive at Aon Risk Solutions will aim to clarify the role of broker and insurer throughout the claims process.
"As a broker or insurer we need to be realistic in what we can offer to the customer; too often we are asked to confirm everything will be covered either by unconscious bias or misunderstanding," Higgins told
Insurance Business.
"
In reality this is not the case therefore the consumer is left wanting which in turn has negative connotations for the industry.
"Additionally as brokers or insurers we are often asked to be lawyers, accountants, counsellors, doctors, engineers, travel agents and consultants; we understand why these questions arise however we are here to help customers from an insurance perspective only, notwithstanding the empathy we have for our clients."
Pearson continued that the sessions will help Vero improve its knowledge around broking and claims staff and will help interested parties better understand the relationships between the two.
"The most important factor is the level of understanding between all involved," Pearson continued.
"Claims staff and brokers must be aware of each others' expectations and day-to-day challenges. These expectations and challenges will change over time, so it's very important to have a culture of continuous improvement to adjust to change."