Major insurer warns on profit as storm claims wreak havoc | Insurance Business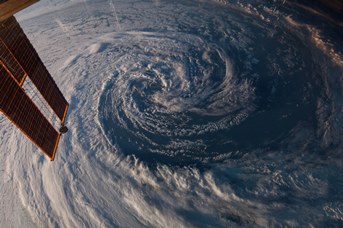 Zurich
has issued its second profit warning in four months, saying it expects aggregate losses of approximately US$275m for 2015.
The announcement is driven by sizeable flood and storm related claims through its general insurance operation in the UK
as well as the tornado which rocked Sydney in December
, the company said.
The Swiss company said that as a result of the adverse natural catastrophe experience and the high level of large current accident year claims, it now expects the General Insurance business to report a business operating loss "of approximately USD 100 million for the fourth quarter of 2015."
"While these amounts represent Zurich's current best estimate of the cost for the above events, the nature of many of the losses and the extended remediation period to complete repairs means that the final cost remains uncertain," the company said in a statement.
"Zurich will provide further information on the drivers of the fourth quarter General Insurance results, an update on the actions under way as a result of the General Insurance review, and expectations for 2016 with the Group's annual results."
In 2015,
heavy losses from the Tianjin port explosion in China
prompted the company to abandon a proposed takeover bid for RSA UK. A knock on effect was the departure of CEO Martin Senn as the business is still searching for his successor.
Current speculation puts Generali chief Mario Greco in the frame for the role.
In Australia,
the business announced the new CEO of its general insurance business earlier this week
as the business looks to continue its new market strategy in the country.
The company said that it will begin to accelerate its efficiency program as it looks to boost cost savings across the business.
"The Group has accelerated a number of steps in its efficiency program, with an aim of exceeding the previously communicated cost savings target for 2016 of USD 300 million," the statement continued.
"This should result in charges of around USD 475 million in the fourth quarter, primarily within General Insurance."
Other strands of the Zurich business as expected to perform well despite the troubles in general insurance as the company stressed it remains in a good position overall.
"While the 2015 results for General Insurance are disappointing, operating performance for both Farmers and Global Life should be in line with expectations, and the Group's capital position remains very strong across all key metrics."