Major insurer 'welcomes' state budget | Insurance Business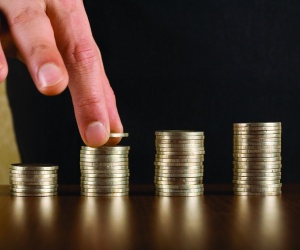 IAG
has praised the government of New South Wales for its budget allocation for disaster resilience projects.
The latest New South Wales Budget, released this week, allocates more than $24 million for response to storms and floods, and the government will also spend $120 million on natural disaster recovery and response.
IAG welcomed the use of government funds in two specific areas, as personal insurance EGM product and underwriting for IAG, Tracy Green noted.
"In particular, we welcome the $1.9 million for the Flood Data Access Program to inform on floodplain risk management, emergency management and land use planning.
"We are also encouraged by the $5.2 million allocated for the Rural Fire Service to develop a web portal for landowners to access important information about bushfire risk and mitigation.
"These new investments are a step in the right direction towards the NSW and local governments sharing more information about major flood and bushfire hazards with the community," Green said.
Green noted that the effects of serious storms and bushfires are still being felt in several communities across the state with the
billion dollar autumn storms still fresh in the memory of many.
"With several New South Wales communities still recovering from recent natural disasters, these new measures will help
Government
to work closer with business, not-for-profit and community leaders in building disaster resilience," Green said.
Green praised the mitigation aspect of the new budget as it will play a key role in diminishing the negative outcomes of natural disasters in the future.
"The Flood Data Access Program will build on the collaboration between Councils across NSW, NRMA Insurance and Floodplain Management Australia aimed at improving access to flood risk related information.
"This collaboration has assisted decision-making on mitigation investments and increased awareness of how risk drives insurance premiums. NRMA Insurance has also developed a consumer friendly flood risk guide that is available on our website.
Green said that an important aspect of both the flood and bushfire announcements is the increase in information available to all.
"Most importantly, the two new initiatives announced by the NSW Government will help close the data and consumer information gap as people need to be better informed of the risks they may face from floods and bushfires when they buy their homes.
"By announcing this funding the NSW Government has signalled its readiness to play an important part in the national data and risk reduction framework," Green continued.