Major insurer Zurich announces 'potential' job losses | Insurance Business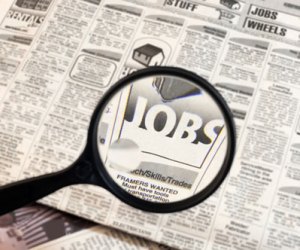 Zurich
has announced that its Australian business could see "a number of redundancies in its general insurance business in Australia."
The announcement comes as the insurer looks
to cut jobs in the United Kingdom
following
a 79% dip in profits
as their international CEO, Martin Senn,
may also be on the chopping block
.
Rajbir Nanra
, interim CEO of Zurich, General Insurance, Australia & New Zealand said that the potential cuts will improve efficiency in the country.
"The potential job losses are part of a program to improve operational efficiency to support Zurich's strategy and growth plans in Australia," Nanra said.
In a statement, the major insurer said that they have "actively managed" people-related costs for six months by not replacing available roles in the business to have as limited an impact on current staff as possible.
The company will still look to better its services to brokers and customers as part of the global group wide transformation program designed to deliver annual run rate cost savings of US$300 million by the end of 2016 and more than US$1 billion by the end of 2018.
"We have evolved our strategy to support meet and exceed our broker and customer needs into the future," Nanra continued.
Robert Cooper, director of Cooper Professional Risks, told
Insurance Business
that it will be difficult for the company to keep up its service to brokers as the industry as a whole will be affected by these changes.
"Job cuts reduce services to brokers," Cooper said.
"Getting information from them and negotiating on renewals or new business is already very difficult. At a time a company says they want to grow and expand, they then say they plan job cuts which symbolises they are struggling to the rest of us."
Cooper stressed that brokers may find it difficult to continue to do business with Zurich as senior management takes a short-term view of the industry.
"So in a nutshell, I think brokers show less respect for companies who slash their staff numbers," Cooper continued.
"It shows they are not run well and shows that they do not care about providing a consistent regular service to insurance brokers and not intending to become bigger and better.
"It is time for them to play the long game rather than short term gain."
The cuts come as Zurich
recently announced an expansion in Australia in a growing market
.