Major insurer Zurich to exit key Aussie market | Insurance Business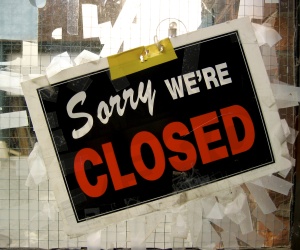 Zurich
has announced that it is to cease its offering in the CTP Green Slip market in New South Wales.
The announcement follows a review of the general insurance business activity of the company which will see the company move to a "highly focused strategy."
Rajbir Nanra
, interim CEO of Zurich General Insurance, Australia and New Zealand said that the move will see the company focus on its core business.
"Zurich is a commercial insurer specialising in providing innovative insurance solutions to small to medium sized enterprises, large corporations and multinational corporate groups," Nanra said.
"The decision to withdraw from the NSW CTP Green Slip scheme is driven by Zurich's strategy to use its capital strength to focus on business lines in which we have particular expertise and a distinct market position."
Zurich has applied to the State Insurance Regulatory Authority (SIRA) to withdraw from the New South Wales market and place its Green Slip business into run-off in the first quarter of 2016 and the company will continue to support its broker partners and customers throughout the transition.
"Policyholders are in the process of being notified," Nanra continued.
"All CTP Green Slip policies issued by Zurich will remain valid and in force until their expiry dates.
"Customers who hold Zurich CTP Green Slip policies that expire before 1 March 2016 will have the choice of renewing their policies and remaining insured with Zurich until the policy expiry date or switching to another insurer. "
Customers who hold Zurich CTP Green Slip policies that expire on or after 1 March 2016 will need to switch to another insurer at the time their Zurich policies expire."
Following the move, the company does not expect any immediate changes in staffing levels for the business and the company and will maintain its claims management processes.
"In the longer term we intend to manage any impacts on staffing levels from our withdrawal through natural attrition or redeployment," Nanra said.
"Zurich will ensure all claims are managed in the normal process. There will be no impact on the management of current or future claims. Zurich's withdrawal from the NSW CTP Green Slip market does not impact any other Zurich products."
The Green Slip run-off follows the news that the company will also run-off its travel insurance for credit and debit card business by not seeking renewed contracts.